Blog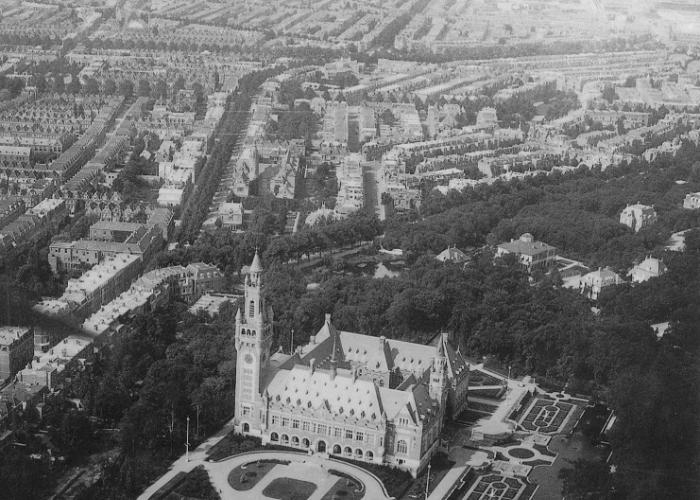 It was Andrew Carnegie himself who had expressly wished the Dutch Government to select an appropriate site. Nevertheless, a lot of people also made suggestions to this end. Andrew D.
Blog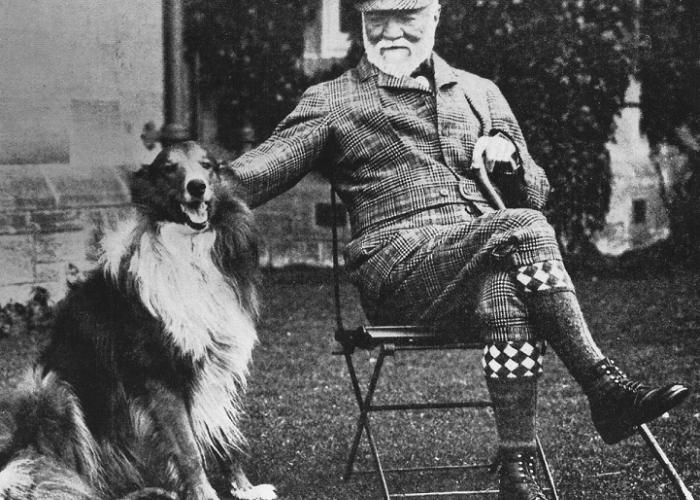 In the summer of 1899 William T. Stead paid a visit to Skibo Castle, the summer residence of Andrew Carnegie in the Scottish Highlands. Carnegie's prime concern at that time was what to do with his accumulated wealth.
Blog
This year, the Peace Palace, will celebrate its 100-year Anniversary. As official celebrations will commence in August, the Peace Palace Library starts with a series of library blogs in retrospect. The foundation of the Peace Palace in 1913 marked a pivotal point between two centuries.
Blog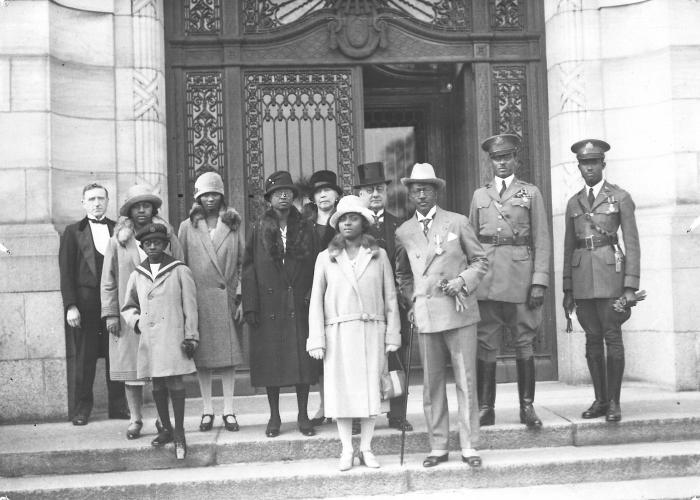 Charles D.B. King, 17th President of Liberia (1920-1930), with his entourage on the steps of the Peace Palace. Dated Thursday 29 September 1927.
Blog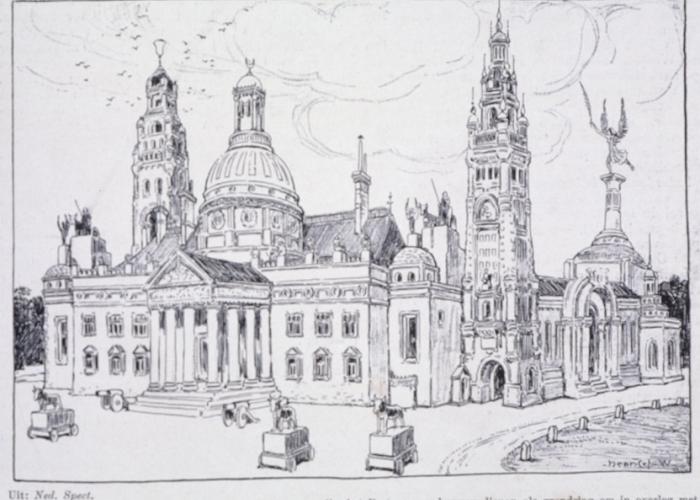 Prize competitions are very likely to arouse jealousy, disappointment, and protests from all sides.
Blog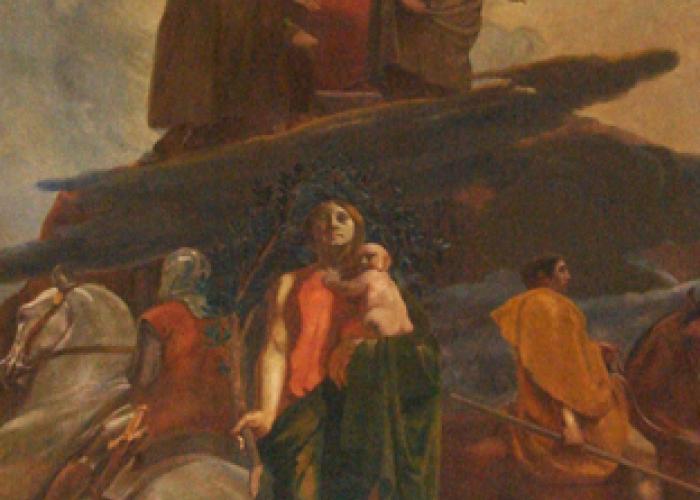 In the painting, Peace and Justice are represented as follows:  in the upper part of the art work, in the sky, the scales of justice are seen, the traditional symbol of Justice.
Blog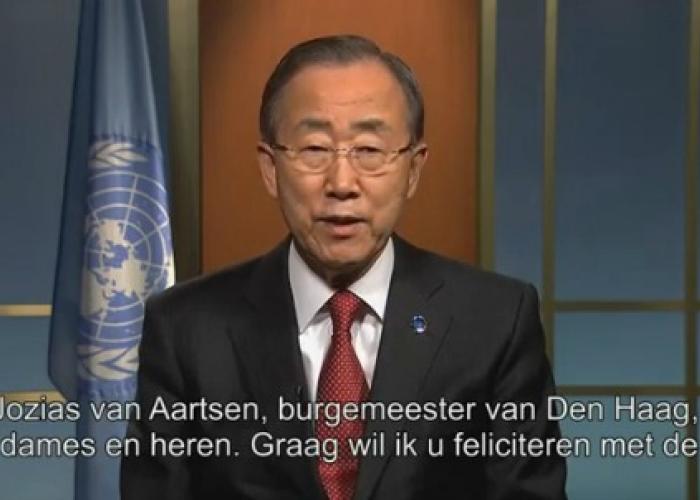 Following is the text of UN Secretary-General Ban Ki-moon's video message for the 100th anniversary of the Hague Peace Palace, first aired on 2 January: Jozias van Aartsen, Mayor of The Hague, Ladies and Gentlemen,
Blog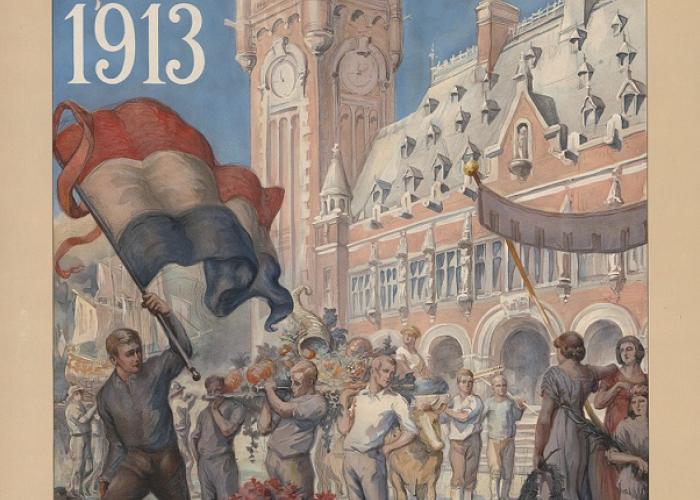 The inauguration of the Peace Palace in August 1913 coincided with the ceremonies and festivities to commemorate the first centenary of Dutch liberation from French rule that summer.
Blog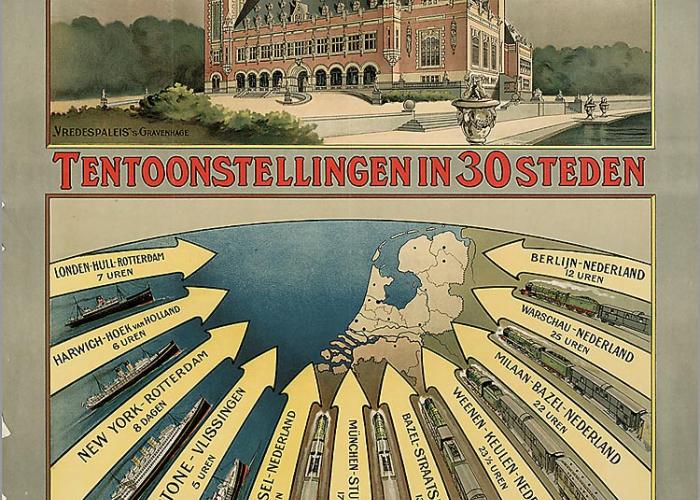 A second poster marking the inauguration of the Peace Palace in August 1913. In several advertisements that year, travellers from abroad were invited to come to The Netherlands:
Blog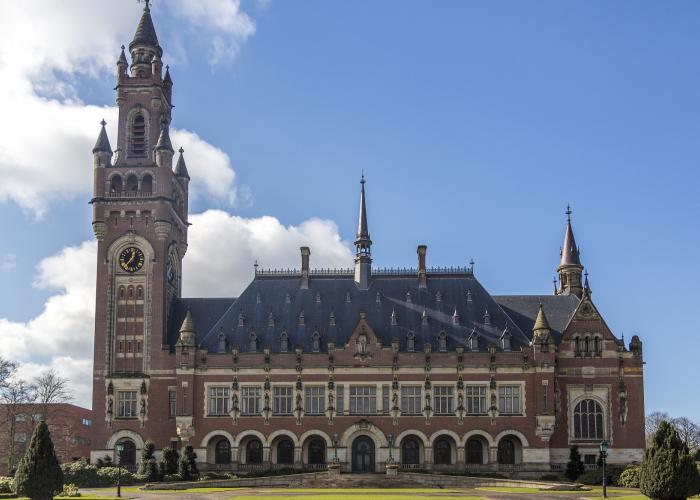 April 11 Commemoration of Thomas Mawson Landscape architect. Mawson was the architect of the Peace Palace gardens. A specially cultivated Daffodil will be named after him.*  
Blog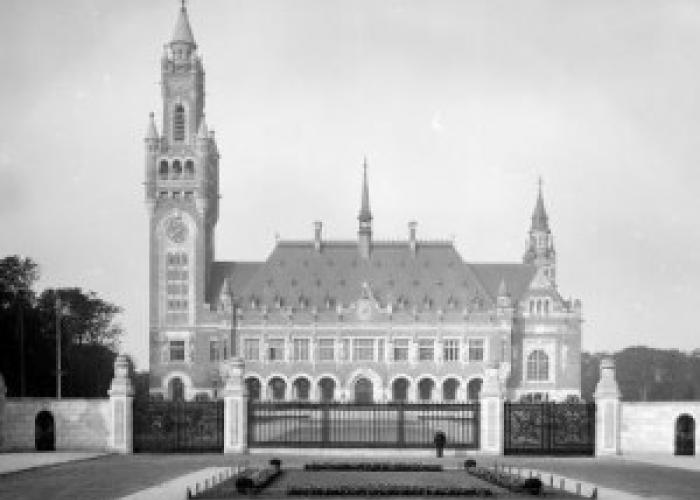 The Government of the Netherlands has decided to nominate the Peace Palace for a place on the list of the European Heritage Label. The Peace Palace and Kamp Westerbork are submitted to the European Commission in Brussels which will decide in 2014 if the historic sites are worthy of the label.
Blog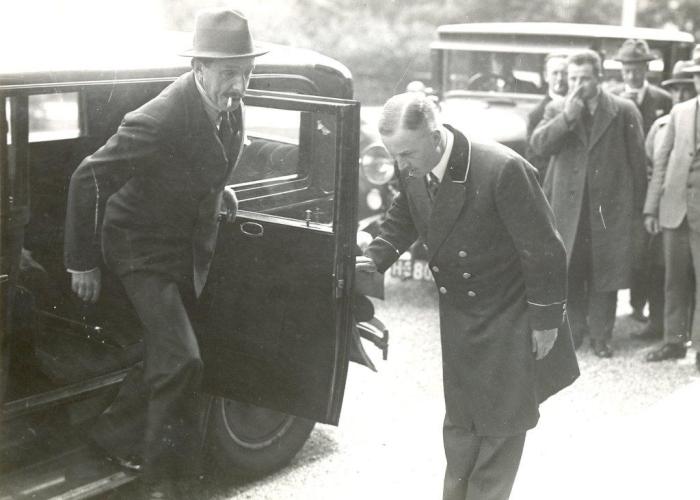 On 21 August 1931, the exiled King Alfonso XIII of Spain visited the Peace Palace. Earlier that year, the Second Spanish Republic had been proclaimed. The King had fled and left Spain, but retained his claim to the throne in exile in Rome, Italy.
Blog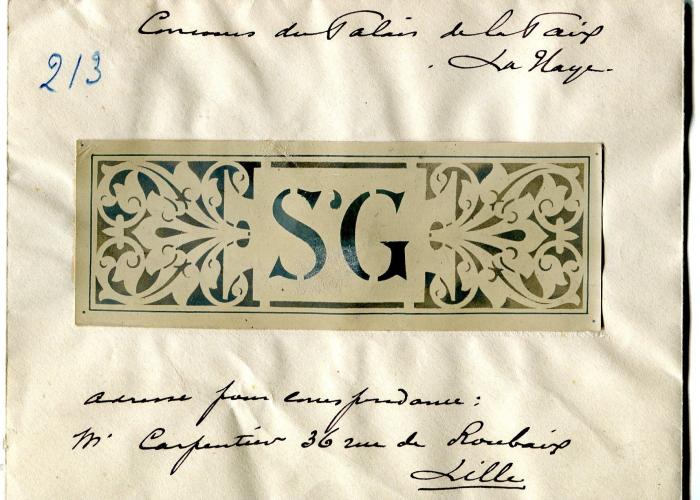 The external appearance of the building expresses dignity and stateliness, in line with its function as a palace for peace and its seat of international law. The architect L.M.
Blog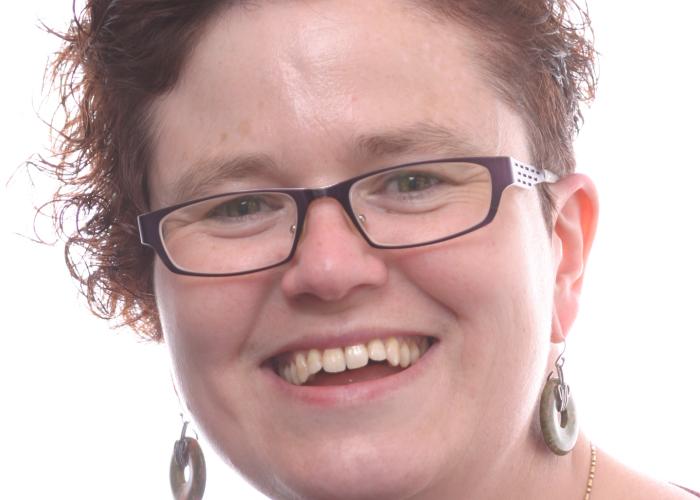 By Dr. Martine J. van Ittersum, Senior Lecturer in History at the University of Dundee in Scotland
Blog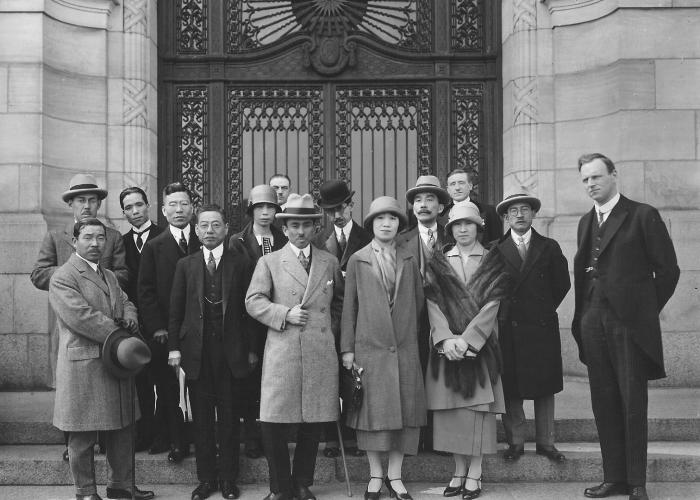 Prince Yasuhiko Asaka of Japan and his spouse Princess Nobuko Asaka, with their entourage on the steps of the Peace Palace. On the far right, Dr. Jacob ter Meulen, Director of the Peace Palace Library. Date 1925.