Abstract
We recently had the opportunity to sit down with Caecilia van Peski for a one-on-one interview. Ms Van Peski is a senior expert in the field of democratization, human rights and elections. We first had the pleasure of meeting Ms Van Peski last September during the Bertha von Suttner Salon in the Kurhaus Hotel, an event organized by the Dutch Society for the Advancement of Women and Woman's Plaza to commemorate Baroness von Suttner's contribution to international peace and justice. Ms Van Peski was a speaker at the event and gave a lively speech about her own work in support of peace and justice, democracy and human rights.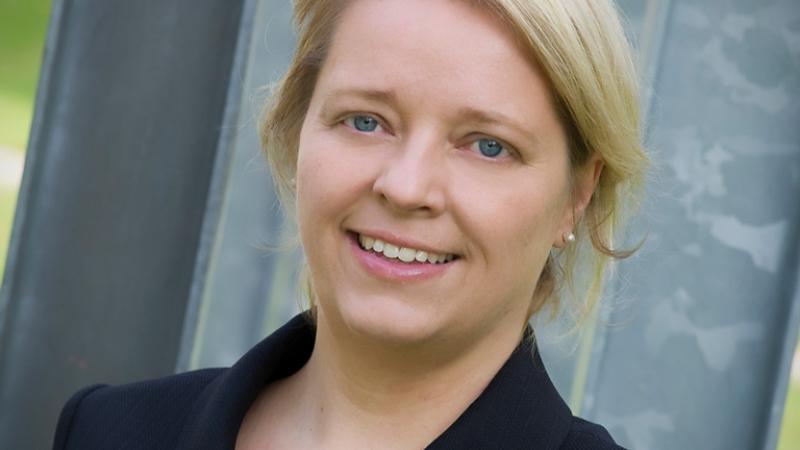 Caecilia J. van Peski is a senior expert in the field of Democratization, Human Rights and Elections. She has served - in various capacities - in over thirty Election Observation Missions, both for the European Union, the Organization for Security and Cooperation in Europe (OSCE) and the Office for Democratic Institutions and Human Rights (ODIHR) as well as from the context of international NGO's. In 2010, she was deployed to the European Union Monitoring Mission to the Republic of Georgia, EUMM, in the position of Team Leader Human Rights and Humanitarian Assistance. Ever since, she has been reporting on democratic policy and practice and political development in the greater Caucasus region, as well as Central Asia.  In 2010, Caecilia van Peski was appointed United Nations Women's Representative, addressing the 65th UN General Assembly in New York. In 2014, she is standing for the European Union Parliamentary Elections.
Already for more than twenty years, Caecilia van Peski has been working in the field of democratisation, human rights and elections. Her work includes international peacekeeping, electoral support and support of equal electoral rights, the protection of human rights including the position of national minorities, and diplomacy, especially in the Balkans, Eastern Europe, Caucasus and Central Asia. At the core of Ms Van Peski's activities are her monitoring missions (for the EU and the UN), international election observation missions (for the EU and the OSCE/ODIHR) and her work in support of equality. Of cardinal importance to the latter was her 2009/2010 appointment as United Nations Women's Representative. In this function, Ms Van Peski addressed the 65th UN General Assembly in New York with her statement "Deepening Democracy".
Caecilia van Peski holds degrees in cultural psychology (Tilburg University) and international relations (Radboud University, Nijmegen). At current, she is a PhD candidate at Maastricht University in the Netherlands where she engages in research on the assessment of elections and processes of democratisation.
Ms Van Peski, could you please tell us about your work as an International Election Observer for the OSCE/ODIHR?
'The Organization for Security and Cooperation in Europe (OSCE), with its headquarters located in Vienna, Austria, has a mandate that includes issues such as arms control and the promotion of human rights, freedom of press and fair elections. The latter field – that of support of free and fair elections – falls under the so-called 'Human Dimension', a dimension that is executed by the Office for Democratic Institutions and Human Rights (ODIHR). ODIHR is an integral part of the OSCE, with the main office located in Warsaw, Poland.
The commitments made by OSCE participating States under the Human Dimension aim to ensure full respect for human rights and fundamental freedoms, to abide by the rule of law, to promote the principles of democracy by building, strengthening and protecting democratic institutions, and to promote tolerance throughout the OSCE region. As part of its Human Dimension activities, the ODIHR carries out election assistance projects in the run-up to, during, and following elections. Both the OSCE as well as the ODIHR find origin in the 1975 Conference on Security and Co-operation in Europe, held in Helsinki's Finlandia Hall. Deriving from this Conference, the OSCE is concerned with early warning, conflict prevention, crisis management, and post-conflict rehabilitation. Its participating States are not only located in Europe but can be found outside Europe as well: in Asia, North America and within the Russian Federation. As such, participating States range from Vancouver to Vladivostok, forming a post-Cold War East-West forum. With its total of 57 participating States, the OSCE forms the world's largest security-oriented intergovernmental organization. It is therefore rather surprising that only few members of the general public have heard of it.
Already for two decades, Ms Van Peski has been working as an international election observer for the OSCE/ODIHR. Her work as such is based on secondment by the OSCE participating State that she is a national of, which, in this case, is the Netherlands. As such, Ms Van Peski has taken part in over thirty Election Observation Missions (EOMs), many of which have brought her to countries in Eastern Europe, the Caucasus and Central Asia. Ms Van Peski explains about the allure that her work as an election observer exerts on her. But she does not fall short in explain too, the challenges and the hardship that the work brings along as well.
"It is often not an easy task", she explains, "to scrutinize the electoral process at a level deep enough to be able to identify flaws and inconsistencies. However, after so many years on the job, you do develop something like a sixth sense, a sensitivity, for those elements of the process that are most at risk to be tampered with." Ms Van Peski goes on by explaining how not only her own skills to detect instances of electoral fraud have developed, but so has the very nature of electoral fraud itself. "Ten year ago, one would discover many instances where Polling Station officials tried to tamper with the votes. Today, instances of attempted fraud seem to have shifted away from the actual Polling Station, and towards the Central or District Election Committee. When working on counting, tabulating and reconciling the votes, new possibilities have arisen to influence the outcomes of elections. Therefore today, this is where the OSCE/ODIHR is directing most of its attention."
Ms Van Peski goes on by explaining yet another development that can be detected having taken place in recent years. "We have seen how we have moved away from the concept of 'free & fair' elections to that of genuine elections. Even the best performing, most experienced election observers cannot determine with a one hundred per cent likelihood guarantee that the process of elections was run free and fair. For reasons that a major part of the process of influencing voters takes part weeks or even months ahead of elections. We have therefore shifted our attention towards the elements that can guarantee that the elections are run genuinely. One does so, for example, by ensuring that a nation adheres to international standards for elections such as the ones described in the OSCE Copenhagen Document (1991) and the UN Universal Declaration of Human Rights (1948). For instance, elections should guarantee universal voting, with no one person who is eligible to vote being denied the right to cast his or her vote. There should also be a true choice for the voters. If a nation only establishes a sole political party, you can arrange for free and fair elections as much as you want, however, these elections will never be genuine. This is the case in Turkmenistan. The case of Turkmenistan forms the basis for the OSCE/ODIHR standpoint not to observe elections in the Central Asian country, since in Turkmenistan, international standards for elections are not being met. Also, the principle of 'one man, one vote' (or equal suffrage) should be protected under all circumstances. My own country, the Netherlands, falls short on that. In the Netherlands, one man can have not only one, but two votes, since voting by proxy is common practice. This arrangement in the Dutch Electoral Code is - and has been for many years already - under dispute by the OSCE/ODIHR. "Of course", Caecilia van Peski adds somewhat cheekily, "the 'one-man, one-vote' standard also counts for women".
In 2009/2010, Mr Maxime Verhagen, then Minister of Foreign Affairs of the Kingdom of The Netherlands, appointed you United Nations Women's Representative on behalf of your country. Could you please inform us about the background of this appointment and the results you were able to achieve vis-à-vis gender equality?
"The appointment of the UN Women's Representative on behalf of the Kingdom of the Netherlands is a long-standing and unique tradition. Unique, since the Netherlands is the only country in the world that appoints a UN Women's Representative.  To this end, the position of the UN Women's Representative is of singular importance in raising the effectiveness of women's involvement on the level of the United Nations. The late Queen Juliana, Queen of the Netherlands, appointed the first UN Women's Representative in 1947, during her wartime exile in Ottawa, Canada. The concept is that the UN Women's Representative establishes a network of relevant people, organizations and institutions around her through which she can bring together a topic that has the potential of growth and evolvement within the structures of the UN." In Ms Van Peski's case, this topic involved the rights of women in war zones, women's role in the process of peacebuilding, and the power that lies in the hands of women in political office.
The year 2010 was of special importance for Caecilia van Peski in her role as UN Women's Representative, since the specific year fell exactly fifteen years after the World Conference on Women in Beijing ('Beijing+15'). By commemorating this event at the United Nations, she was able to place a renewed emphasis on the efforts made by the UN Platform for Action for Equality, Development and Peace. The year 2010 was also the tenth anniversary of UNSCR 1325. And finally, 2010 had been declared the International UN Year for the Rapprochement of Cultures. With this theme, the UN formulated a sequel to the UN Decade for a Culture of Peace (2001-2010). All these themes were encompassed in the work carried out by Caecilia van Peski during her tenure as UN Women's Representative.
"Speaking in front of the UN General Assembly was a cardinal moment in my career", Caecilia van Peski explains. "The special representation to the UN placed me in the most powerful position. I was instantly aware of the impact that my actions would have now that I had the force of millions of women behind me. UNSCR 1325 marked the first time for the UN to address the disproportionate and unique impact of armed conflict on women, recognizing the under-valued and under-utilized contributions women make to conflict prevention and peacekeeping. During my tenure, I seized the moment by bringing forward the lives of the women involved. I did so by listening to women in war zones - from the DRC, Rwanda, Burundi, Angola, Liberia and Sierra Leone. By meeting these women in their respective countries, I could observe at first hand the impact that war had had on their lives. I subsequently carried their stories to the UN in New York. Addressing the UN General Assembly was the most potent way I could construe to make the voice of these women heard."
After her appointment as United Nations Women's Representative, it became clear that Caecilia van Peski was to receive international recognition for the results she had been able to achieve vis-à-vis promoting the fundamental rights of women living in regions of conflict and war. She was listed among the top-400 most influential Dutch women by 'Viva' Magazine and among the top-100 most influential Dutch women by 'Opzij' Magazine. Also, she became recipient of the 'Ambassador for Peace' Award.
As part of your speech during the Bertha von Suttner Salon, you mentioned that you agree with most of Bertha's views on peace with the exception of the perspective of Von Suttner in opposing any form of military intervention. Can you elaborate on this?
Caecilia van Peski first reminds us of the leading role that Bertha von Suttner played in the 19th century international peace movement. Through this, Von Suttner was able to build on the support of a critical mass vis-à-vis the vision of pacifism. In her many publications, one of which being her famous book 'Die Waffen Nieder' (Lay Down Your Arms), Von Suttner campaigns in favor of arms reductions, anti-war initiatives and pacifism to further the cause of peace.  
"However", Ms Van Peski adds, "in the complex and highly globalized world that we live in today, I find that peacekeeping missions - predominantly of a military character – have become a necessity. Yet we have to be very cautious that often, violence breeds violence. Nevertheless, in order to protect the lives of many, it has shown to be necessary - in some cases - to show muscle and form a concerted multinational alliance for the cause of sustainable peace. At the same time, it would be flagrantly wrong to militarize the world in order to maintain peace.
At current, there is a growing tendency towards including civilians into military missions. The UN does so, as do the EU, NATO and the African Union. These multilateral organizations run civil-military operations (CMI, Civil Military Interaction, or CIMIC, Civil Military Co-operation) that lead to faster and more sustainable peace dividend. Civilian personnel enrolled in these missions have undergone semi-military training and have mastered the skills necessary to operate under complex and often hazardous conditions. I myself have gone through extensive training as such. This has furthered my conviction that civil-military engagement in crisis situations has the potential of being more effective – on the short term as well as on the long term. As such, a civilian peace army has become a genuine option. I think that in this, my own vision on the building of peace meets that of Bertha von Suttner - more even than half way."
Ms Van Peski, we have learned that your original studies were in Educational and Cultural Psychology, and that only after that you took on your studies in International Affairs. Looking back at your academic track, in what way would you say did your earlier studies in Psychology contribute to your present work at the international level?
"I actually consider it a huge advantage in my career that I started off with studying Psychology. Let's not forget that also my original studies had a clear international scope, that of comparative cultural science.  Social Sciences have given me the opportunity to develop a better understanding of the motivation that lies behind the behavior of people and cultures. Of nations even, if you will, since according to Prof. Geert Hofstede – the most cited Social Scientist of our times – national identity is nothing more than personal identity taken to the level of a country. Furthermore, my studies in Psychology have helped me to develop my own sensitivity towards mechanisms of exclusion that often lay at the basis of inequality. Last but not least, understanding what makes people tick helps me to anticipate on the next move that a person is about to make. I feel that in this sense, psychology has made me more successful as a negotiator. I started to notice this when I was involved in a high-level mediation initiative myself, around the year 2000. I was still quite young at the time - all of my interlocutors were my seniors. Despite the context, notwithstanding the fact that the topic of our negotiations was rather complex (i.c. land rights of ethnic Crimean Tatars), the results that my team and I were able to achieve gave me the confidence that I was doing the work that I was good at.
Personally, I believe that practicing interpersonal as well as intrapersonal skills increases a person's levels of empathy when interacting with people from different countries and cultures. In turn, this greatly influences the successful outcome of interlocution within the international arena. In addition, mastery of several languages too helps to develop heightened empathic sensitivity. Every time one speaks another language besides that of ones own, a person is forced to become aware of differences in thinking of the other, over-seizing much more than pure semantic differences. Mastery of a foreign language definitely helps to understand the needs and challenges of those who live in other parts of the world.
This opens up another dimension to my earlier studies, that of the urgency to think of the best possible way to offer people – at a very young age – the opportunity to engage in international education. From a psychological viewpoint, it is of pivotal importance to work in favor of tolerance and understanding – and against exclusion and stereotyping – from the earliest age and onward. If we are truly to create and achieve a higher level of harmony in the world, we have to start with the children. The final answer lies in a more holistic approach, not only in technology, science or academia per se. Perhaps the answer, again, lays in the human dimension, just as the OSCE recognizes in its structure of the ODIHR to which I referred earlier.
The reason why I think this will work well for people is because I strongly believe that the building of peace needs to take place in a highly structured, ever so organized way. This includes promoting the rule of law, giving people equal access to (international) legal institutions, the work of national democratic institutions such as the ombudsman office, courts of appeal, human rights institutions and so forth. These instruments are vital in the structuring and organizing of peace."
You have been working with students for many years now, both as a (visiting) lecturer as well as patron to the United Nations Student Association. In this, you have been an inspiration to many. Who would you say have been important role models for yourself, inspiring you to engage in the work you do today?
"First and foremost I wish to mention Dag Hammarskjöld in this respect. Dag Hammarskjöld, Swedish diplomat, economist, and author was the second Secretary-General of the United Nations. He served in office from April 1953 until his death in a plane crash in September 1961. Hammarskjöld's death occurred en route to cease-fire negotiations in Northern Rhodesia. He is one of just three people to be awarded a posthumous Nobel Prize (Nobel Peace Prize, 1961). Outwardly, Hammarskjöld's greatest talents were seen to lie in his excellent skills vis-à-vis diplomacy, governance and of being a great statesman. However, and somewhat concealed to the public eye, Hammarskjöld first and foremost was a spiritual man. He was convinced that man should live a life of active social service in full harmony with himself as a member of what Hammarskjöld called the 'community of spirit'. In this, Hammarskjöld found inspiration in the writings of great medieval mystics such as Meister Eckhart and Jan van Ruysbroek. For Hammarskjöld, self-surrender was the way to self-realization. He was convinced that those who live in 'singleness of mind' and 'inwardness' will find strength to say yes to every demand which the needs of his fellow man makes him face. Throughout all his work, and especially during his final moments, Hammarskjöld himself showed that he was able to say yes to every fate life had in store for him when the followed the call of duty as he understood it.
I have personally found great inspiration in the life and legacy of Dag Hammarskjöld. I see how I myself have evolved into a more and more spiritual being, because I was forced to stand on my own, to lead from a more isolated position yet as part of a greater community. And I have found similar inspiration as Hammarskjöld did in the work of medieval Christian mystics. In my case I have felt attracted to the work of Hildegard of Bingen and Mechtild of Magdeburg. These remarkable women were free thinkers in a time that knew very little enlightenment.
I also wish to mention my dear father, the late Adriaan Mari van Peski, who has been a tremendous inspiration for me. A Doctor of Theology, he worked in the midst of a congregation, as a Minister within the Remonstrant Brotherhood. Within the many colors of Christianity, the Dutch Remonstrant Brotherhood takes in a unique place. Remonstrants form a protestant denomination that is characterized by strong principles of freedom and tolerance. The starting point in the Remonstrant faith is the unequivocal equality of people. I can say that I was very fortunate to be part of this community of free thinkers myself, already at a very young age."
Based on your broad experience from working with students from around the globe, what advice would you have for international law students that come to study and execute research at the Peace Palace Library?
"International law students are in a very privileged position when they have the opportunity to study through the programmes and facilities that the Peace Palace has on offer. Nowhere in the world can one find a collection of materials as specifically geared towards international law and international justice as in the Peace Palace Library in The Hague. However, I cannot say that this is all it takes to become an excellent international lawyer, not even if you aspire to only be an average one. Remember how I mentioned earlier on in today's interview how important I felt a holistic approach to international education was? I see that this applies just as strongly to students of International Law as it does to any student that holds an interest in global development. Students of International Law should make it their goal to become aware of the core elements of the human dimension in issues of international legal affairs. Again, I refer to the human dimension that also the OSCE/ODIHR reiterates. Basically, never mind what studies you are engaged in, there is always the human dimension to take into account. Without it, all legal work transforms into a drub, dehumanized matter; an outer shell that has been ridded of any human spirit. I am sure that a person like Dag Hammarskjöld would have greatly opposed to that!
It is to this end that I wish to encourage students of International Law to engage in projects that entail a certain amount of social and developmental aspects of society. May this be from within the student's own society, or a society elsewhere in the world. An experience as such would make an excellent and very powerful learning environment, the perfect addition to academic work within a legal setting. An experience as such would still relate to the field of international law but would bring in a wider perspective of social and developmental aspects that are attached to it. Vice versa, I would recommend students that engage in studies other than law to engage in at least some basic law courses if they wish to work in the world of international development. Only as such, through self-experience and exposure, one can bring the power of the word closer to the benefit of the people."
Do you believe that the Peace Palace Library has a role to play in educating also a general public, bringing more awareness to important issues of international law?
"I would certainly support any activities initiated by the Peace Palace Library to reach a broader audience with topics involving justice and peace. It might be that so far the threshold to step into the iconic Peace Palace - at least to a certain extend - has proven to be too high for the general public to effectively make use of the Peace Palace Library. In this respect, I would advice the Peace Palace Library to look into options of lowering this perceived threshold. Right now would be the perfect timing for that, since many people have become more aware of the work of the Peace Palace, and the leading role that the institute takes in on the global level vis-à-vis arbitration and justice. The 2013 events that were organized to commemorate the centenary of the Peace Palace have drawn great attention from a very broad audience. Now is the time to seize this attention further.
I myself was grateful to contribute to the Peace Palace centennial, through organizing, as a joint effort of the United Nations Association the Netherlands and the Carnegie Foundation, a commemorative Model United Nations that was unique in its format and results. More than 250 people participated in the event. This is a great example of how a 'secondary' audience can feel just as much at home at the Peace Palace as students of International Law do. We should make any effort that is necessary to inspire people through the Peace Palace vision of brotherhood and lasting peace."