Abstract
Welcome to Den Haag, an international city where peace and democracy are cardinal virtues! Sunday morning and I was right there: at the entrance, just waiting for the course on the fundamentals of European Union Law. In spite of being pervaded by both enthusiasm and anxiety, the iconic Peace Palace building and its glorious garden engaged me with anticipation of the things to come. I glimpsed a path that would lead me to an intellectual journey shrouded by a serene atmosphere.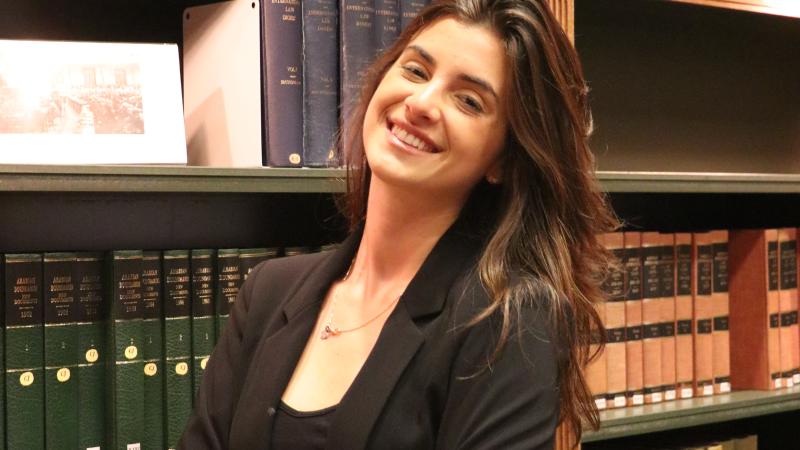 The Hague Academy is a highly prized opportunity to attend outstanding lectures delivered by many very eminent professors and thereby get to know the veteran views on contemporary issues in international law. The highlights were the course taught by Professor Carmen Tiburcio, which delved into the discussion of 'The Current Practice on International Cooperation in Civil Matters', and also the honor of witnessing a Brazilian expert being the only one who awarded the high-level Diploma. As a Brazilian law student, I must confess that was an immeasurable pleasure to see my country so well-represented.
Beyond the Private International Law issues, being vis-à-vis enthusiastic attendees from 90 nationalities invoked me the image of a globe with "blurred boundaries". It was somehow magical. Even during the informal gatherings, we could learn by telling each other about our ideas, our discoveries, our systems and, mainly, our inner feelings. Actually, these constant exchanges between different tastes and ambitions stimulate a prodigious activity in my mind, which was subjected to an incessant barrage of thoughts. I had a feeling of belonging, connecting and purpose. This is, arguably, the most important cultural function of the Academy.
Particularly, the Peace Palace Library was the apogee of the course. Bequest to posterity, sometimes merely sitting there was all that I needed to oxygenate the ideas and, thus, accomplish a fruitful study. Besides, the librarians were always willing to render an impeccable service. For this reason, I would like to express my special gratitude to all staff members for their assistance and warm approach. You made it possible!
After all, the commitment taken by the Hague Academy of International Law invites us to make our communities open spaces for hospitality and acceptance where respect for differences permeates relationships. And this value per se will remain evergreen in my heart. Farewell, Den Haag!