Text
Public International Law refers to the body of legal rules and principles which determine the international rights and obligations of nation-states and regulate the operations of international organizations. Also non-governmental entities and individuals have become part of Public International Law. The scope of activities covered by Public International Law has grown over the years to include additional topics, e.g., human rights, international environmental law, international criminal law, and international economic law. The normative system of Public International Law is derived from the four sources, listed in Article 38.1 of the International Court of Justice Statute, i.e., treaties, customary international law,  general principles of law, and 'judicial decisions and the teachings of the most highly qualified publicists of the various nations, as a subsidiary means for the determination of rules of law'. Various international courts and arbitration tribunals provide for the settlement of disputes in the field of Public International Law. For detailed guidance on individual topics of Public International Law, see the individual research guides on the various special topics.
This Research Guide is intended as a starting point for research on Public International Law. It provides the basic legal materials available in the Peace Palace Library, both in print and electronic format. Handbooks, leading articles, bibliographies, periodicals, serial publications and documents of interest are presented in the Selective Bibliography section. Links to the PPL Catalogue are inserted. The Library's subject heading (keyword) Public International Law is instrumental for searching through the Catalogue. Special attention is given to our subscriptions on databases, e-journals, e-books and other electronic resources. Finally, this Research Guide features links to relevant websites and other online resources of particular interest.
Librarian's choice
Publication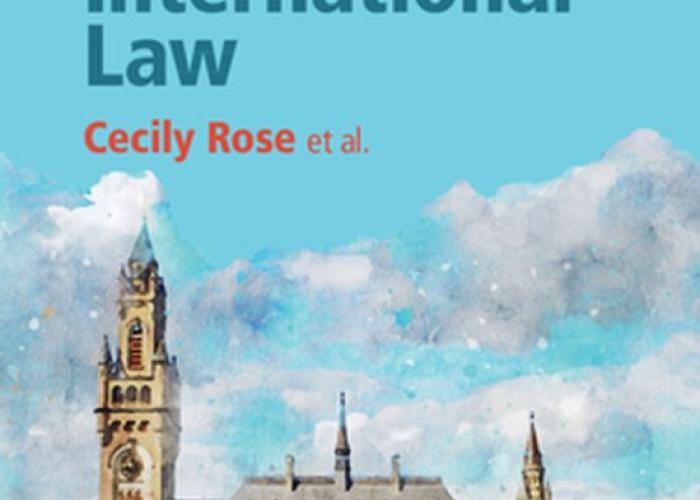 Written for students working in a range of disciplines, this textbook provides an accessible, balanced, and nuanced introduction to the field of public international law.
Publication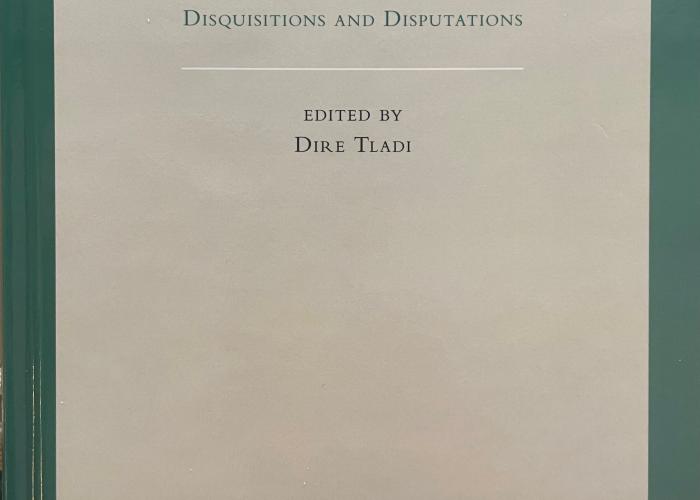 Peremptory Norms of General International Law (Jus Cogens): Disquisitions and Dispositions brings together an impressive collection of authors addressing both conceptual issues and challenges relating to peremptory norms of general international.
Publication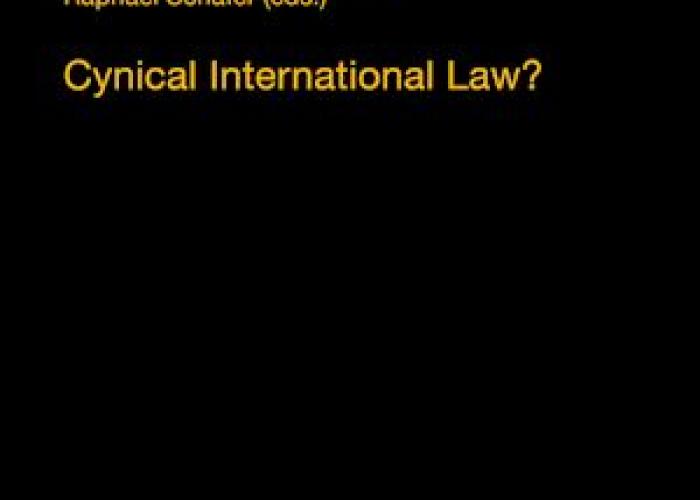 Analysing international law through the prism of "cynicism" makes it possible to look beyond overt disregard for international law, currently discussed in terms of a backlash or crisis.
Bibliography manually
Sources of international law
Treaties
The online League of Nations treaty collection includes treaties registered with the Secretariat of the League of Nations and published in the print League of Nations Treaty Series. Coverage is from 1920 through 1944.
This treaty database may be searched by popular name, title, and party. Coverage is from 1946 –present and includes treaties that have entered into force and are registered with the UN Treaty Office. Unavailability of more recent documents may be due to delays in producing the required translated treaty texts. In the event the researcher experiences inconsistent or absent search results, searching alternative government or commercial resources may be necessary to locate the treaty document.
The United Nations Treaty Series (UNTS) is a publication produced by the Secretariat of the United Nations containing all treaties and international agreements registered or filed and recorded by the Secretariat since 1945, pursuant to Article 102 of the Charter. Previously only available in printed format, the UNTS is now available as a fully-searchable on-line database. To search for a specific treaty or group of treaties please use the Advanced Search tool.
Mandated by Article 102 of the UN Charter and the General Assembly Regulations to give effect to Article 102, the UNTS includes the texts of treaties in their authentic language(s) along with translations into English and French, as appropriate. All integral elements of treaties, such as various types of maps, charts, sketches of boundary delimitation, annexes, protocols, exchanges of letters, etc. are also published.
Registration numbers for instruments included in the UNTS consist of a Roman numeral and an Arabic numeral, joined by a colon (i.e., I:54321;II:965). The Roman numeral indicates treaties and international agreements registered with the Secretariat; Roman numeral II indicates treaties and international agreements filed and recorded by the Secretariat. The Arabic numeral indicates the serial number assigned to the instrument within categories I and II.
The texts of treaties are published in the following formats: full publication, partial publication and limited publication. For more information on the publication policy under the UNTS please see the Limited Publication Policy page.
Collections and compilations of treaties and other documents of international law
Beham, M.P., M. Fink und R. Janik (bearb.), KODEX Völkerrecht 2020, 4. Auflage, Stand 1.10.2019, Wien, LexisNexis, 2019.
Brownlie, I. (ed.), Basic Documents in International Law, Sixth Edition, Oxford, Oxford University Press, 2009.
David, E. et C. Van Assche, Code de droit international public: textes en vigueur au 1er janvier 2016, 6e édition, Bruxelles, Bruylant, 2016.
Dupuy, P.-M. et Y. Kerbrat, Les grands textes de droit international public, 9e édition refondue et augmentée, Paris, Dalloz, 2016.
Eriksson, M.K. and O. Mårsäter, Documents in Public International Law, Third Edition, Stockholm, Norstedts Juridik, 2015.
Evans, M.D. (ed.), Blackstone's International Law Documents, 12th Edition, Oxford, Oxford University Press, 2015.
Parry, C. and B.H.W. Hill (eds.), The Consolidated Treaty Series, Dobbs Ferry, Oceana Publications, 1961-1986.
Torres Ugena, N., Derecho internacional público: instrumentos normativos, 2a edición, Valencia, Tirant lo Blanch, 2017.
General principles of law
There is no treaty or other instrument that clearly spells out what is meant by 'general principles of law', so the parameters of this source have been explored primarily through international jurisprudence and scholarly writings.
Case-law
UN Declarations and Resolutions
Although resolutions and decisions of international organizations cannot themselves constitute international law or serve as conclusive evidence of a rule of customary law, such resolutions do have value in providing evidence of existing or emerging law. Focus your research on the actions of the United Nations and its various organs.
'United Nations - Uphold International Law'
The UN Charter, in its Preamble, set an objective: "to establish conditions under which justice and respect for the obligations arising from treaties and other sources of international law can be maintained". Ever since, the development of, and respect for international law has been a key part of the work of the United Nations Organization. This work is carried out in many ways - by courts, tribunals, multilateral treaties - and by the Security Council, which can approve peacekeeping missions, impose sanctions, or authorize the use of force when there is a threat to international peace and security, if it deems this necessary. These powers are given to it by the UN Charter, which is considered an international treaty. As such, it is an instrument of international law, and UN Member States are bound by it. The UN Charter codifies the major principles of international relations, from sovereign equality of States to the prohibition of the use of force in international relations.
Official Document System Search. ODS is the UN's Official Document System. You can search for UN declarations, resolutions and other documents by keywords, then narrow your search. 
The Official Document System (ODS) is an online database of UN documents that was first launched in 1993 and updated in 2016. ODS has full-text, born-digital UN documents published from 1993 onward, including documents of the Security Council, the General Assembly, the Economic and Social Council and their subsidiaries, as well as administrative issuances and other documents. The database also includes scanned documents published between 1946 and 1993, including all resolutions of the principal organs, all documents of the Security Council and the General Assembly Official Records. Documents are available in the official languages of the UN; some documents are also available in German. ODS does not have the following types of materials: documents issued before 1993 that have not yet been digitized, press releases, sales publications, such as the Yearbook and the Treaty Series, and documents that do not have a UN symbol. ODS is maintained by the Office of Information and Communications Technology (OICT). New documents are added by the Department for General Assembly and Conference Management (DGACM). Scanned documents and metadata are contributed by the Dag Hammarskjöld Library and the UN Office at Geneva Library.
More information can be found on the website of the United Nations. The following pages are of special interest:
Soft law
Reference works
We have selected these reference works for you based on relevance, author and imprint. Of course there are many more and it is almost impossible to show them all here. More reference works can be found in the following overviews classified by language: English, French, Spanish, German.
Selected books and articles
Periodicals, serial publications
Bibliographies
Oxford Bibliographies in International Law is designed to provide authoritative guidance. The field is rife with debate and controversy, as with most anything that deals with such a complex system of rules and principles meant to govern the relations between states and other institutional subjects, such as the United Nations or the European Union. Because scholarship in this field is so bound up with diplomacy, the vast array of potentially relevant material that appears on the free web can overwhelm even the savviest scholars. With advances in online searching and database technologies, researchers can easily access library catalogs, bibliographic indexes, records of court decisions, and other lists that show thousands of resources that might also be useful to them. In this situation what is most needed is expert guidance. Researchers at all levels need tools that help them filter through the proliferation of information sources to material that is reliable and directly relevant to their inquiries. Oxford Bibliographies in International Law will offer a trustworthy pathway through the thicket of information overload.
Public International Law: a Current Bibliography of Articles, (1975-2016) This bibliography has, since 1975, made available to scholars and practitioners information on articles published on all aspects of public international law which are contained in journals, yearbooks, and commemorative compilations, e.g. festschriften. Starting with Vol. 16 (1990), Public International Law, subtitled A Current Bibliography of Books and Articles, has also listed published monographs and collections of essays in addition to commemorative compilations. This bibliography in print has been discontinued as of 2016.
Nowadays, comprehensive bibliographies of public international law are no longer published, simply because library catalogs are more exhaustive. The bibliographies below are some of the latest attempts in print available at the Peace Palace Library.
Dictionaries
Links databases
HeinOnline (HOL) is a premier online database launched in 2000 by William S. Hein & Co., Inc. (WSH Co), a Buffalo, New York publisher specializing in legal materials. It contains more than 178 million pages and 270,000 titles of historical and government documents in a fully searchable, image-based format. HeinOnline bridges an important research gap by providing comprehensive coverage from inception of more than 2,700 law-related periodicals. In addition to its vast collection of academic journals, HeinOnline contains the entire Congressional Record, Federal Register, and Code of Federal Regulations, complete coverage of the U.S. Reports back to 1754, and entire databases dedicated to treaties, constitutions, case law, world trials, classic treatises, international trade, foreign relations, U.S. Presidents, and much more.
HeinOnline's powerful search engine and user-friendly interface combine to provide both new and experienced users with an excellent research experience. Locating documents is quick, and searching includes facets to guarantee relevant search results. The Peace Palace Library has subscriptions to various HeinOnline databases. Please, make sure you are logged in to PPL.
HeinOnline Databases (general overview)
European Centre for Minority Issues
Foreign & International Law Resources Database
Foreign Relations of the United States
Hague Academy Collected Courses Online
Harvard Research in International Law
History of International Law
Index to Foreign Legal Periodicals
International & Non-U.S. Law Journals
International Commission of Jurists Library
International Law Association Reports
Israel Law Reports
Kluwer Law International Journal Library
Law in Eastern Europe
Legal Classics
United Nations Law Collection
U.S. Treaties and Agreements Library
World Constitutions Illustrated: Contemporary & Historical Documents and Resources
World Treaty Library
World Trials Library
A trusted reference work in international law, the Max Planck Encyclopedia of Public International Law, as well as the newly-launched Max Planck Encyclopedia of International Procedural Law. The two Encyclopedias can be searched and browsed together, or separately by using appropriate filters. Please, make sure you are logged in to PPL.
The Max Planck Encyclopedia of Public International Law (MPEPIL) was first published as an online database by Oxford University Press in 2008. It has since become one of the most widely read and quoted reference works in international law. A ten-volume print edition, complemented by an index volume, appeared in 2012.
MPEPIL articles are hybrids in character insofar as they combine elements of a reference work with a law journal approach. Authors are requested to cover their topic comprehensively and impartially but also to add a personal assessment. All articles are peer-reviewed. As a contemporary restatement of international law the publication is designed to assist both practitioners and scholars. So far, more than 900 academics and practitioners from across the world have contributed to the Encyclopedia, which contains over 1,700 entries. In 2013, the MPEPIL was cross-linked with the OPIL platform, allowing research across a number of OUP databases and full text sources.
In September 2019, the Max Planck Encyclopedia of International Procedural Law (MPEiPro), edited by the Max Planck Institute Luxembourg, began being published online by Oxford University Press. This Encyclopedia is conceived of as a resource for practitioners, scholars, legal advisers, policy-makers and observers of international relations and global governance. It will be enriched each month with new in-depth manuscripts, eventually reaching over 1,000 articles.
The scope of the Max Planck Encyclopedia of International Procedural Law takes a broad notion of procedure that embraces decision-making by international organs in general, including political and administrative bodies whose purpose is not that of adjudicating or otherwise settling a dispute or a legal issue. However, the life cycle of the Encyclopedia has started with a focus on dispute settlement and adjudication, encompassing non-contentious and non-binding forms of international adjudication performed by public international law institutions, but also domestic and transnational ones, that is, all those institutions whose essential purpose is to lay down and/or apply rules of obvious international relevance. Later, the Encyclopedia will extend to non-adjudicatory modes of dispute settlement before tackling non-adjudicatory institutional decision-making processes.
The courses of The Hague Academy of International Law are published in the series Recueil des cours de l'Académie de Droit International de la Haye = Collected courses of The Hague Academy of International Law (or in short Recueil des cours), which now spans over more than 400 volumes and is undoubtedly the most important encyclopedic publication on public and private international law. Since 2008 the Recueil des cours are also available in this fully searchable online edition.
The Codification Division of the United Nations Office of Legal Affairs created the Audiovisual Library of International Law under the Programme of Assistance to give the United Nations the capacity to provide high quality international law training and research materials to an unlimited number of recipients around the world. The Audiovisual Library is a virtual training and research centre which aims to enhance the dissemination and wider appreciation of international law. It also performs a unique and invaluable function by preserving in a vivid and informative manner the audiovisual heritage of legal developments within the United Nations system and promoting a greater awareness of the unparalleled legacy of the United Nations in the codification and progressive development of international law.