Publication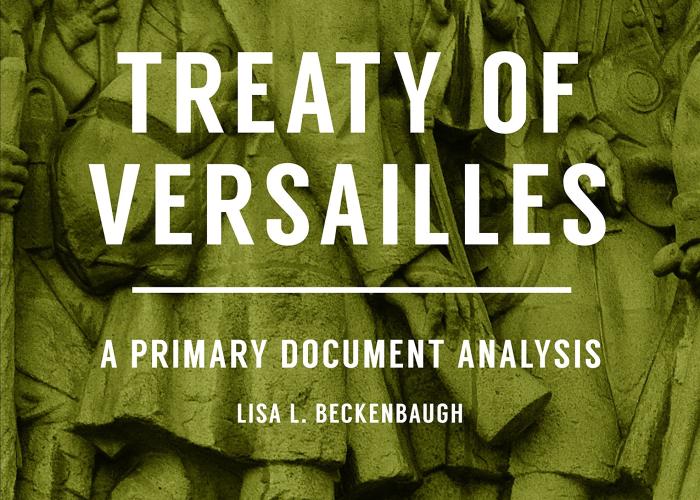 This carefully curated primary source collection includes roughly 60 documents related to the signing of the Treaty of Versailles.
Publication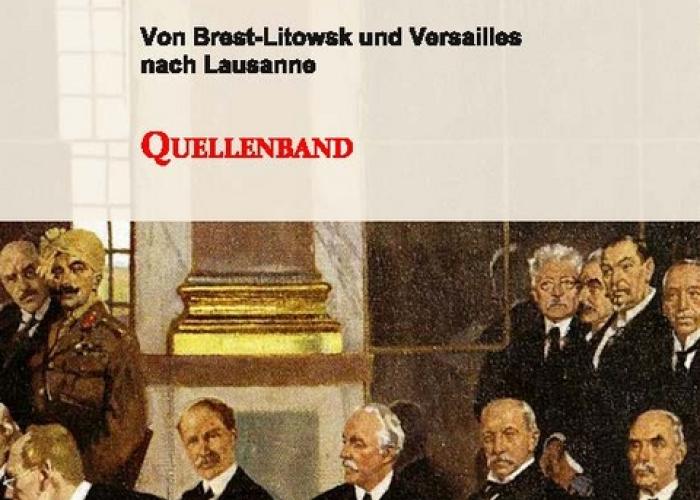 Die Jubiläumsjahre des Beginns des Dreißigjährigen Krieges und des Endes des Ersten Weltkrieges fallen bekanntermaßen zusammen. Das Jubiläumsjahr des Friedens von Versailles 2019 wird die akademische und gesellschaftliche Debatte zweifellos neu entfachen.
Publication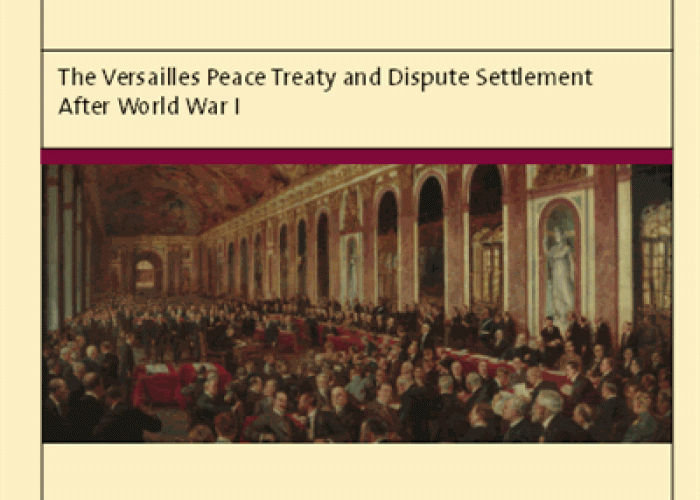 With the benefit of hindsight, presenting the Treaty of Versailles as an example of 'peace through law' might seem like a provocation.
Blog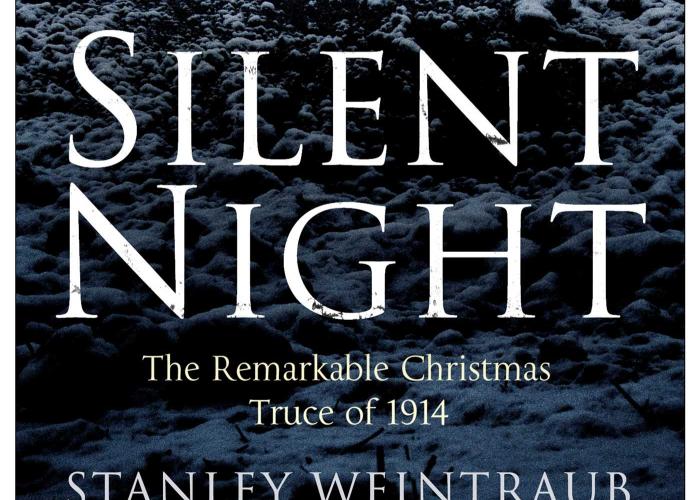 Only five months after the outbreak of the Great War in Europe, on and around Christmas Day 1914, the sounds of rifles firing and shells exploding faded in a number of places along the Western Front in favor of holiday celebrations in the trenches and gestures of goodwill between enemies.
Blog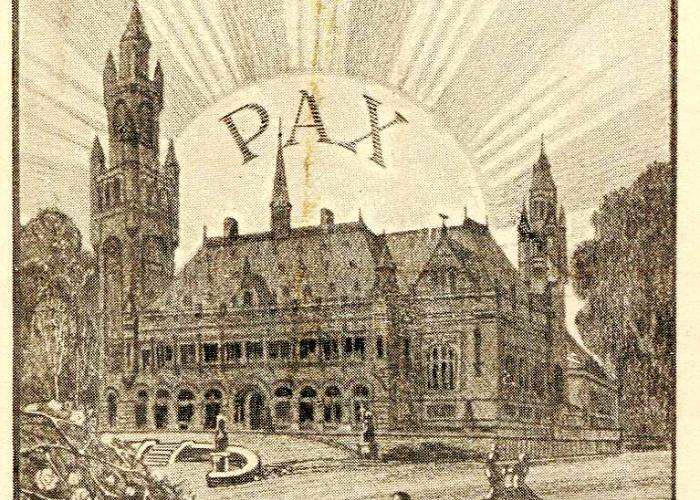 Postcard from the days of the First World War. Dated 1919. With text in German:
Blog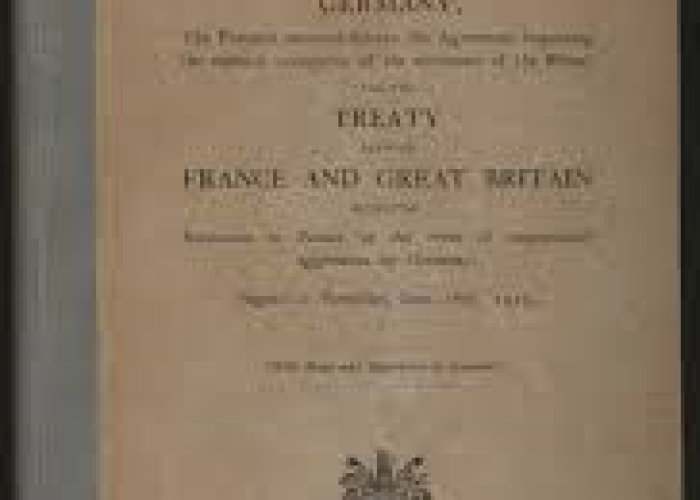 Today, 28 june 2019, is the Centennial of the signing of the Treaty of Versailles. Signed on 28 June 1919 in the Hall of Mirrors at Versailles Palace, the Treaty was the most important of the peace treaties that brought an end to World War I.
Blog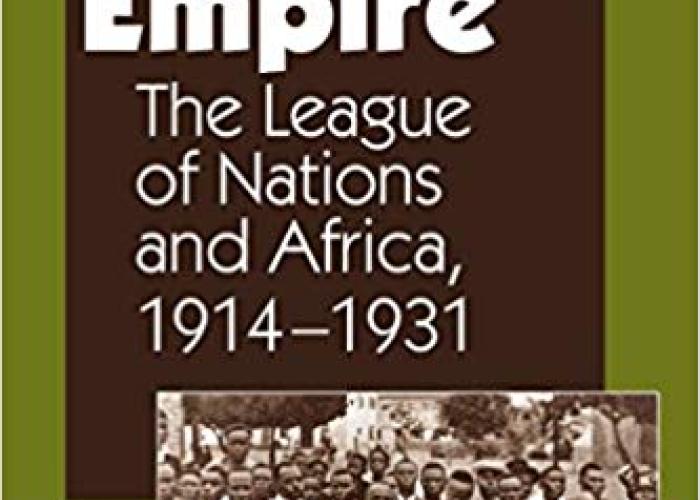 The mandate system was created in the aftermath of World War I to resolve the question of jurisdiction over the colonial territories detached from Germany and the Ottoman Empire.
Blog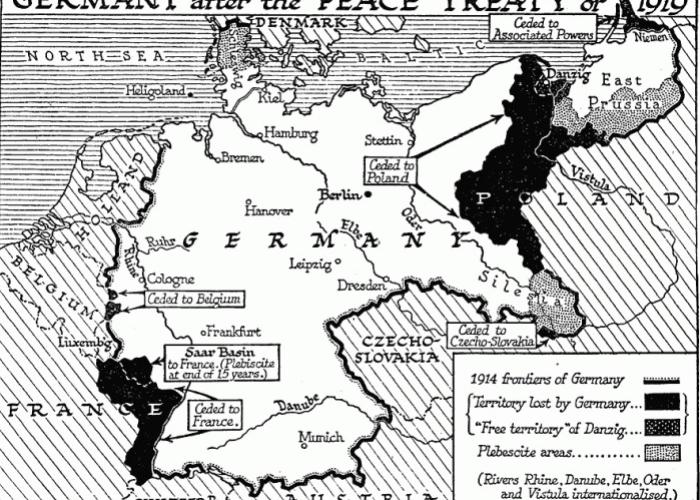 The Versailles Treaty stripped Germany of 65,000 km2 of territory and circa 7 million people. It also required Germany to give up the gains made in the East. In Western Europe Germany was required to recognize Belgian sovereignty over Moresnet and cede control of the Eupen-Malmedy area.
Blog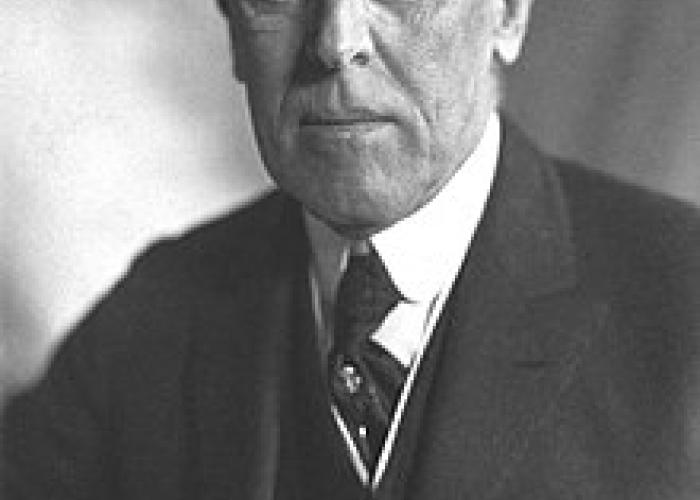 The Fourteen Points were a statement of principles for peace that was to be used for peace negotiations in order to end World War I. The principles were outlined in a January 8, 1918, speech on war aims and peace terms to the United States Congress by President Woodrow Wilson.
Blog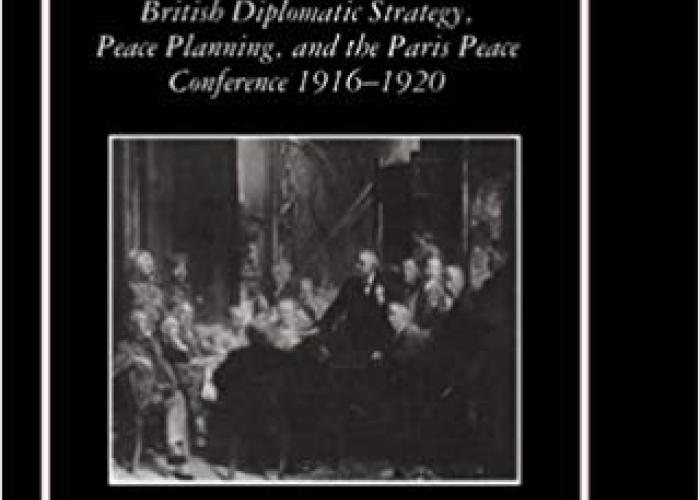 During the Paris Peace Conference and for the most of the period after 1919, the aims, interests, and policies of Britain differed fundamentally from those of France.