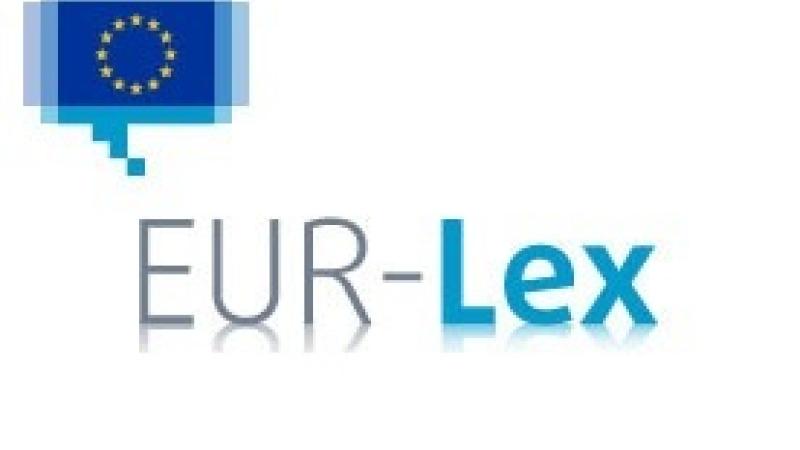 EUR-Lex is an open access database which serves as an online gateway to European Union Law. This database provides the official and most comprehensive access to EU legal documents and is available in all 24 official languages of the European Union. 
EUR-Lex includes EU case law, treaties, legal acts from EU institutions, preparatory documents related to EU legislation, international agreements and EFTA documents. Also included are references to and - for those Member States that agreed- also texts of national transposition measures, references to national case-law related to EU law. 
In addition, EUR-Lex allows access to all editions of the Official Journal of the European Union (OJ) from the very first one of December 1952. Since 2013, the electronic edition of the OJ published on EUR-Lex is authentic and produces legal effects. Each document in EUR-Lex is enriched with detailed information such as relations with other legal documents, case-law interpretations, dates of adoption/entry into force/applicability, legal basis, amending acts, etc.
This database also helps you to understand EU Law by providing the main stages of the procedures leading to the adoption of legal acts, consolidated texts which combine the initial legal acts and their amendments into single documents. Over 2000 summaries of EU legislation that explain EU legislation in a plain, easy-to-read and concise way. 
This database is run by the Publications Office of the European Union and is updated on a daily basis. For optimal use of this database, the law librarians recommend that you create a user account to customize the website to your specific needs. This way you can benefit from the extra features of the database. Start your research here.
Links other
We recommend that you watch the online EUR-LEX tutorials and the e-learning module on their website here.