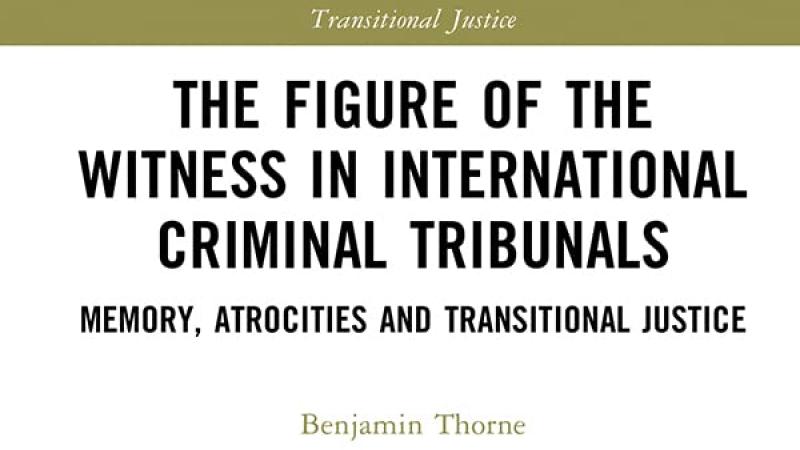 This book analyses how international criminal institutions, and their actors – legal counsels, judges, investigators, registrars – construct witness identity and memory.
Filling an important gap within transitional justice scholarship, this conceptually led and empirically grounded interdisciplinary study takes the International Criminal Tribunal for Rwanda (ICTR) as a case study. It asks: How do legal witnesses of human rights violations contribute to memory production in transitional post-conflict societies? Witnessing at tribunals entails individuals externalising memories of violations. This is commonly construed within the transitional justice legal scholarship as an opportunity for individuals to ensure their memories are entered into an historical record. Yet this predominant understanding of witness testimony fails to comprehend the nature of memory. Memory construction entails fragments of individual and collective memories within a contestable and contingent framing of the past. Accordingly, the book challenges the claim that international criminal courts and tribunals are able to produce a collective memory of atrocities; as it maintains that witnessing must be understood as a contingent and multi-layered discursive process.
Contributing to the specific analysis of witnessing and memory, but also to the broader field of transitional justice, this book will appeal to scholars and practitioners in these areas, as well as others in legal theory, global criminology, memory studies, international relations, and international human rights.