Publication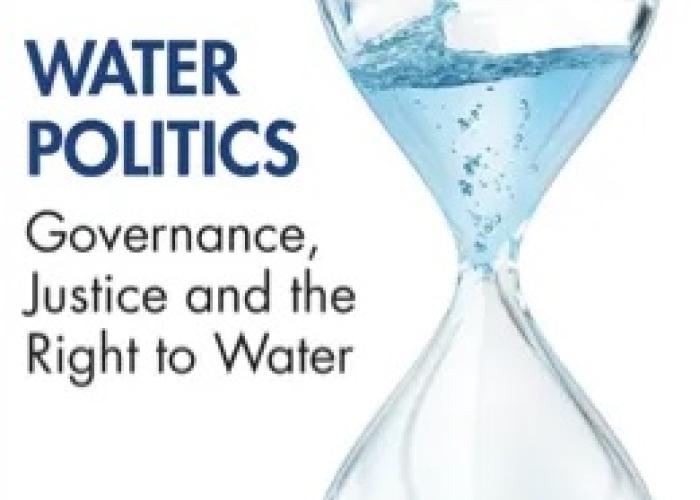 Scholarship on the right to water has proliferated in interesting and unexpected ways in recent years.
Blog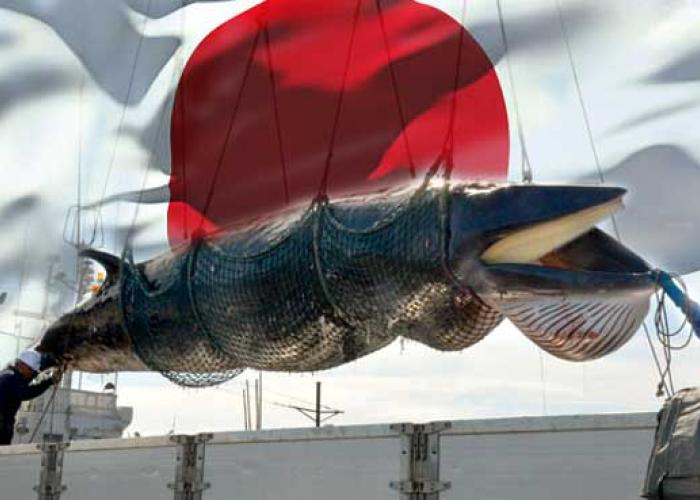 Japan will officially withdraw from the International Whaling Commission (IWC), with the intention to resume commercial whaling in its territorial waters and exclusive economic zone (EEZ) in July 2019.
Blog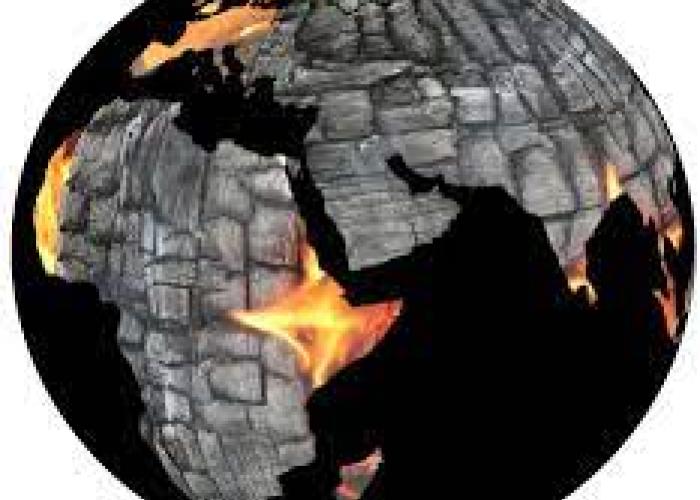 Stop Ecocide Foundation, an NGO founded by Polly Higgins and Jojo Mehta, defines 'ecocide' as serious harm to the environment: "mass damage or destruction to ecosystems, com
Blog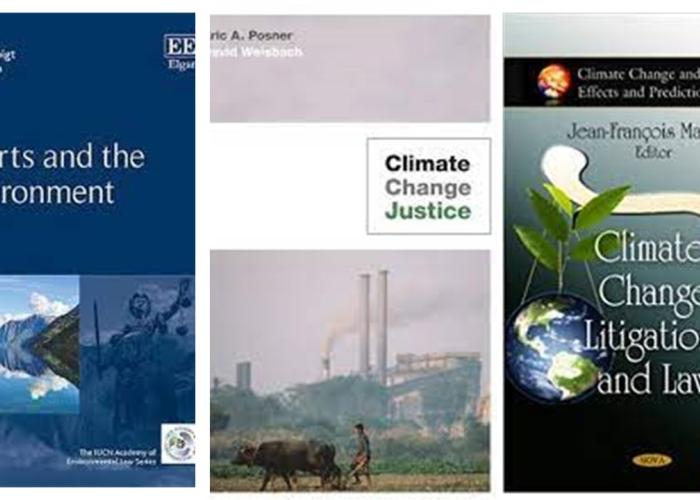 In the past few years the Dutch national court issued two landmark decisions, the Urgenda case and a class action case against Royal Dutch Shell. In this blog I will give a summary of both landmark climate cases and the impact of these cases.
Publication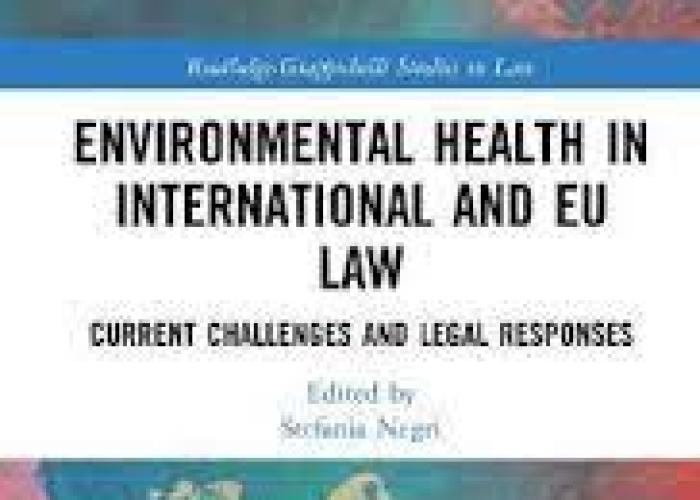 This book presents a broad overview of the many intersections between health and the environment that lie at the basis of the most crucial environmental health issues, focusing on the responses provided by international and EU law.
Publication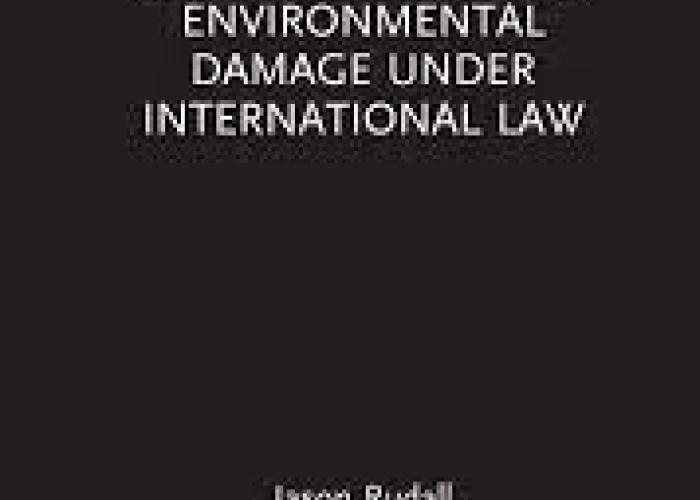 Inspired by recent litigation, this book identifies and critically appraises the manifold and varied approaches to calculating compensation for damage caused to the environment. It examines a wide range of practice on compensation – in general and specifically for environmental damage – from that
Publication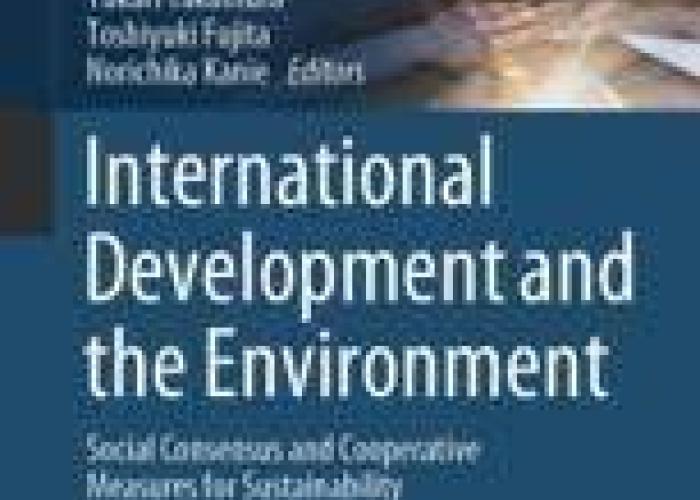 This book analyzes the interplay between development and the environment, focusing on how to forge social consensus and practices in the international community.
Publication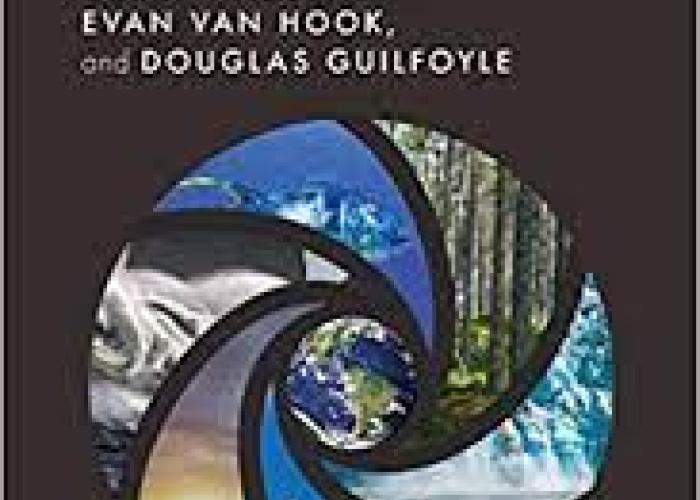 This book seeks to better understand how International Environmental Law regimes evolve.
Publication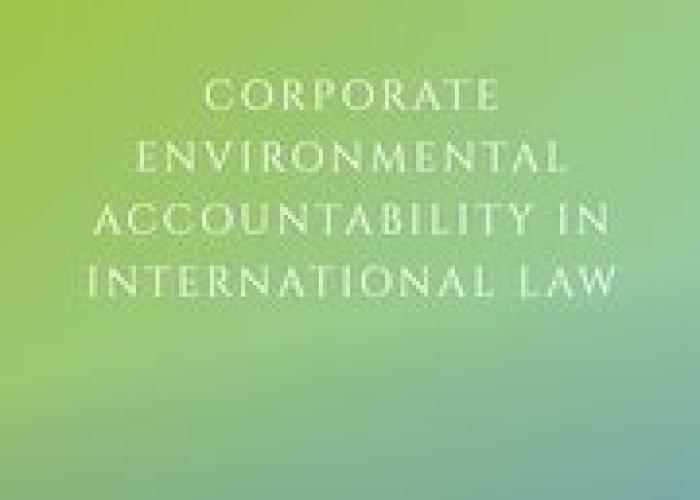 This fully updated second edition of Corporate Accountability in International Environmental Law examines systematically all international sources of corporate accountability standards with specific reference to environmental protection, and elaborates on their theoretical and practical
Publication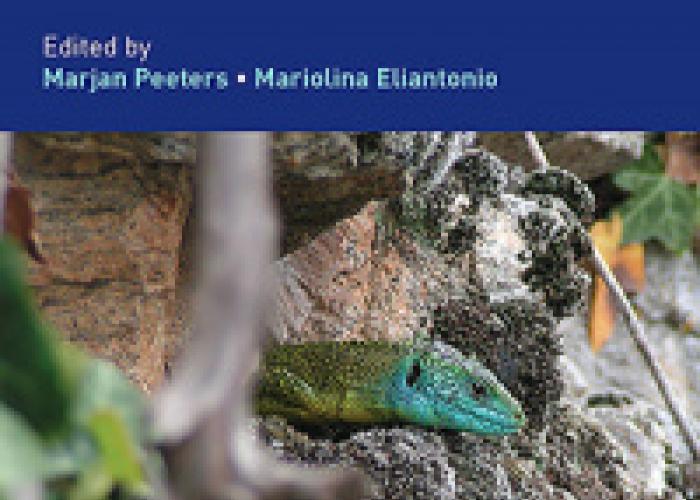 The European Union has succeeded in bringing into force an impressive package of regulatory measures aiming to provide a high level of environmental protection across the EU.
Publication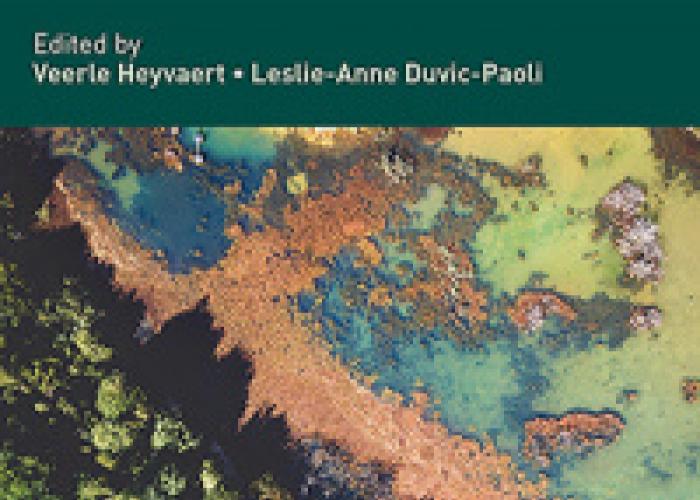 This illuminating Research Handbook offers a detailed overview and critical discussion of the key themes and perspectives that characterize the burgeoning research area of transnational environmental law.
Publication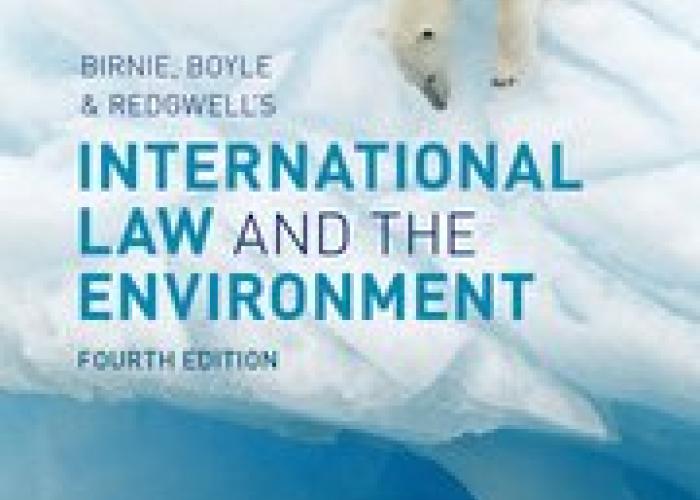 Birnie, Boyle, and Redgwell's International Law and the Environment places legislation on the protection of the environment firmly at the core of its argument. It uses sharp and thorough analysis of the law, sharing knowledge and experience.
Publication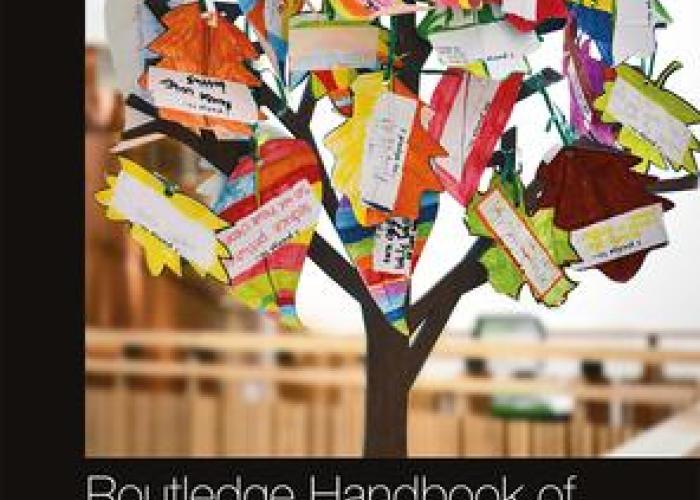 The term "climate justice" began to gain traction in the late 1990s following a wide range of activities by social and environmental justice movements that emerged in response to the operations of the fossil fuel industry and, later, to what their members saw as the failed global climate governan
Publication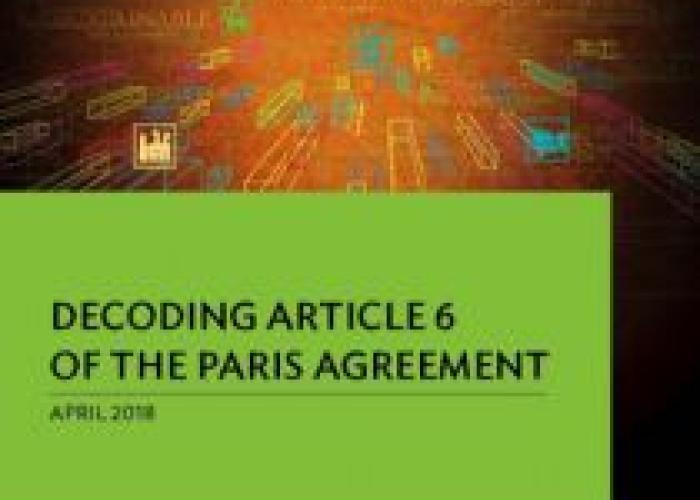 Article 6 is a key part of the Paris Agreement. It allows Parties to voluntarily cooperate to meet their Nationally Determined Contributions, providing for international transfers of mitigation outcomes, a new mechanism for mitigation and sustainable development, and non-market approaches.
Publication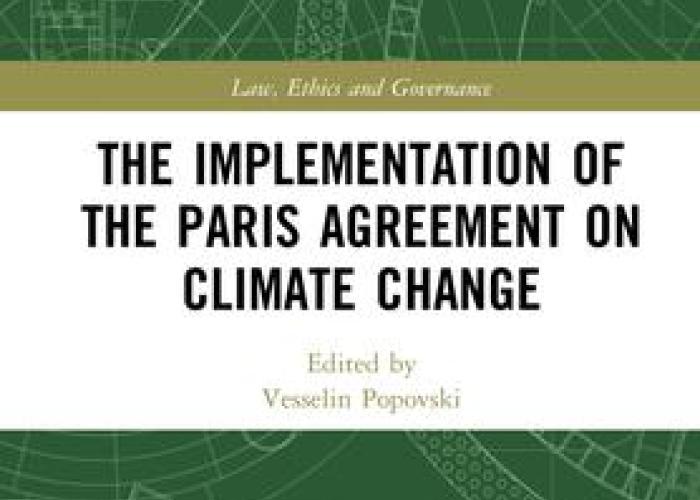 In December 2015, 196 parties to the United Nations Framework Convention on Climate Change (UNFCCC) adopted the Paris Agreement, seen as a decisive landmark for global action to stop human- induced climate change.
Publication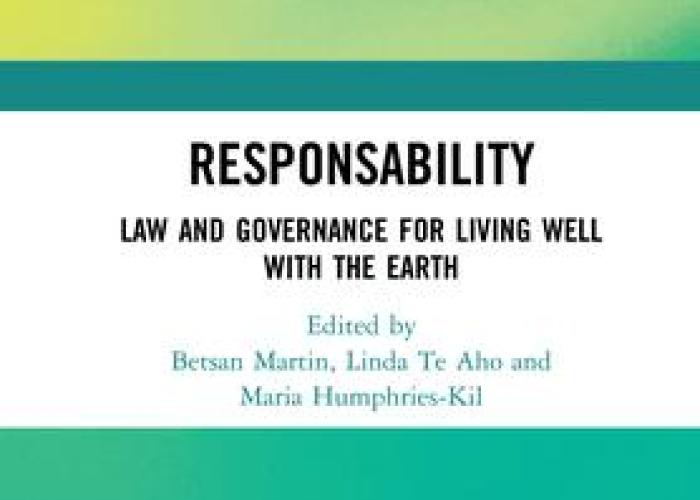 ResponsAbility challenges conventional thinking about our governance and legal frameworks.
Publication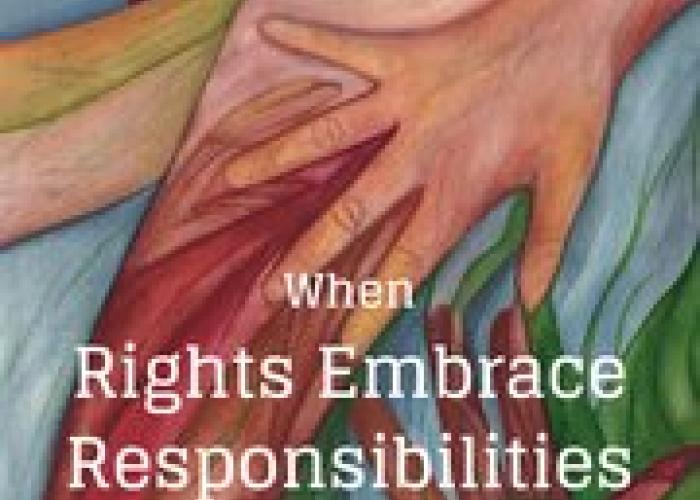 The book discusses the development of the emerging concept of biocultural rights, which are defined as a basket of group rights. These rights are aimed at protecting the stewardship role that certain indigenous peoples and local communities have towards environment.
Blog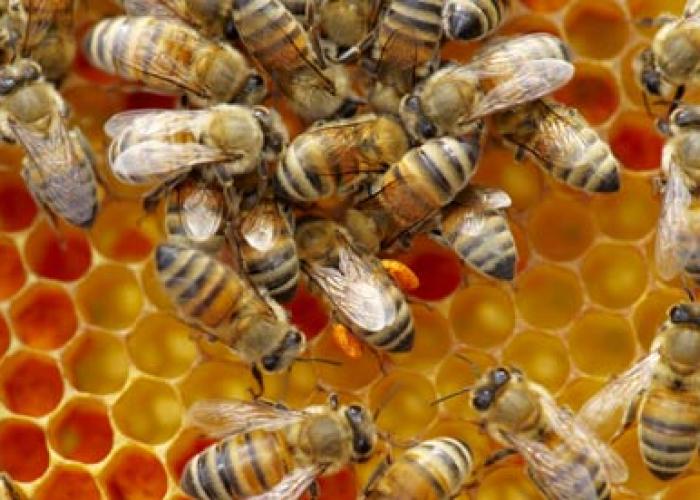 In its recent report Global Honey Bee Colony Disorder and Other Threats to Insect Pollinators, the United Nations Environment Programme (UNEP) has brought together and analyzed the latest science on the emerging decline of honey bee colonies across many parts of the globe.
Publication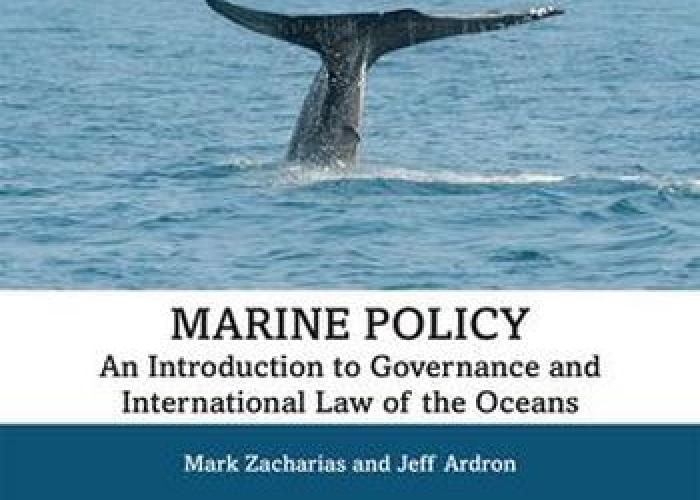 The health of marine environments worldwide is steadily declining, and these trends have been widely reported.
Publication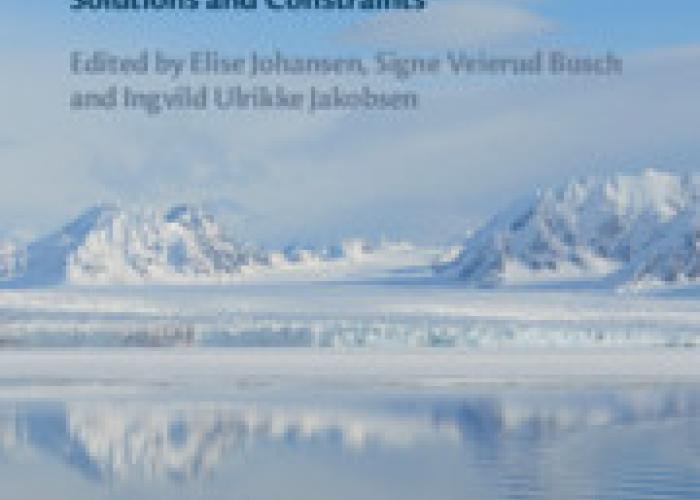 Our oceans are suffering under the impacts of climate change. Despite the critical role that oceans play in climate regulation, international climate law and the law of the sea are developed as two different, largely separate, legal regimes.