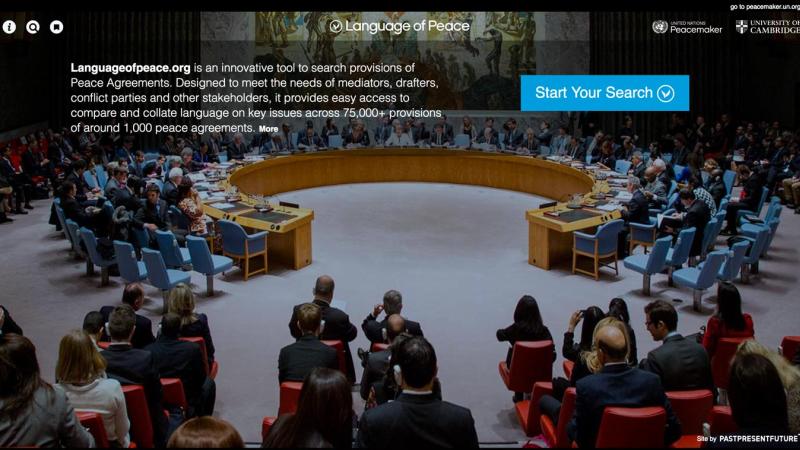 Language of Peace is an award winning database which provides instant access to a rich collection of more than a thousand peace agreements, aimed at researchers, mediators, conflicting parties and other stakeholders in international conflicts.
The Language of Peace database is part of the Legal Tools for Peace Making project headed by Professor Marc Weller (Cambridge University) in collaboration with the UN Mediation Support Unit. The project examines the underlying issues that affect peace negotiations and settlements. As part of the research, Professor Weller and his team created a comprehensive database of all known peace agreements since 1945.
Language of Peace complements and builds on the UN Peacemaker database, which hosts full text documents of such agreements. A unique aspect of Language of Peace is that it gives all sides of a conflict - including governments, opposition movements and international peace negotiators - immediate access to around 1,000 peace agreements, as a potential resource for ongoing negotiations. Each entry in the database includes guidance on how to address common problems in peace negotiations, and suggests language templates that could be used to draft new agreements.
This database clearly provides a special and unique legal resource in support of United Nations peace-making efforts around the world. Start your research here.