Publication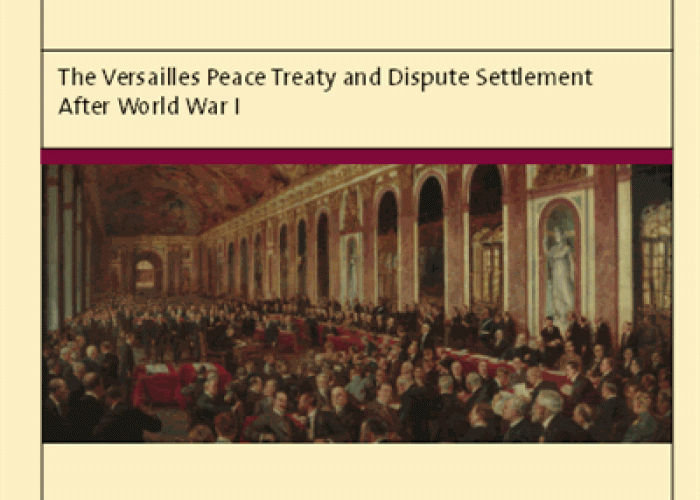 With the benefit of hindsight, presenting the Treaty of Versailles as an example of 'peace through law' might seem like a provocation.
Publication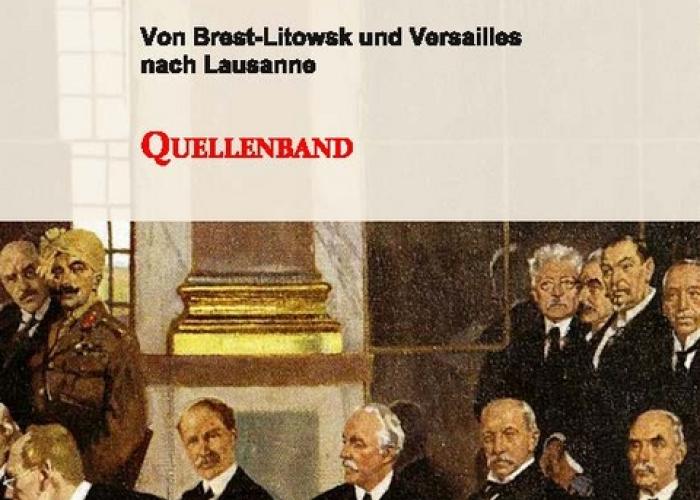 Die Jubiläumsjahre des Beginns des Dreißigjährigen Krieges und des Endes des Ersten Weltkrieges fallen bekanntermaßen zusammen. Das Jubiläumsjahr des Friedens von Versailles 2019 wird die akademische und gesellschaftliche Debatte zweifellos neu entfachen.
Publication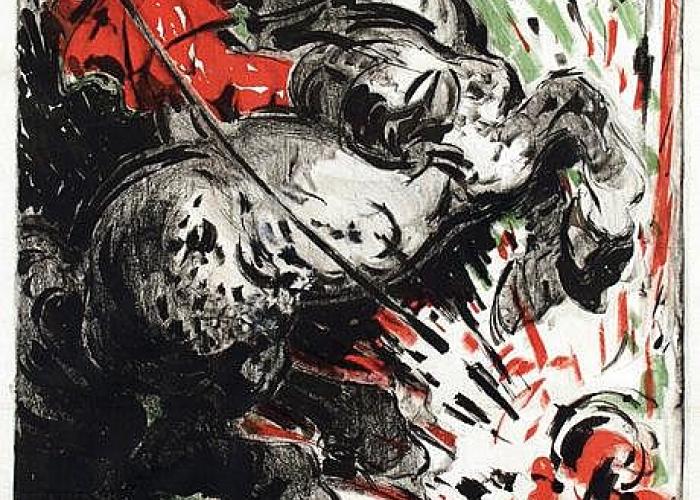 Early 20th century improvements in colour printing and a largely literate population in Britain, France and America meant that posters were becoming more effective than ever before and they were widely used for mass propaganda during the First World War.
Blog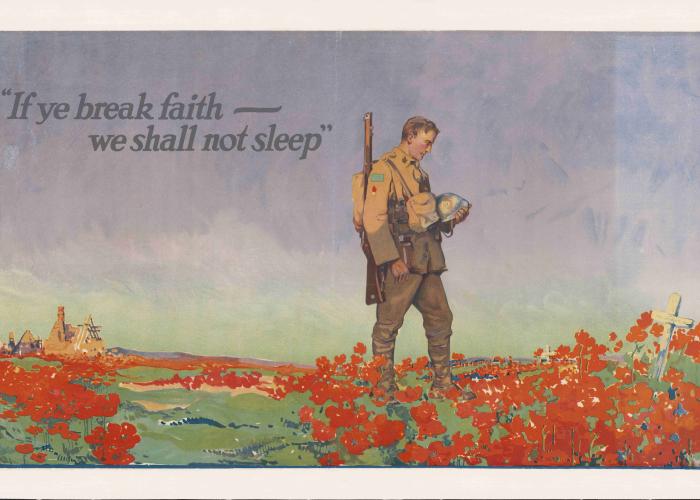 Collector and Notary Martijn F. Le Coultre saw the beauty of the poster when he was in his teens and from that moment on started to build up his immense collection. In an interview he shares: "I still find posters that I cannot resist.
Event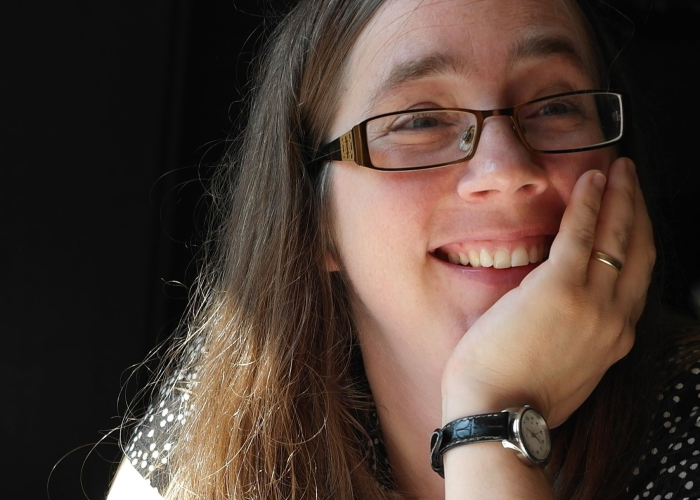 It should not surprise us that war - wherever and whenever it may occur - is never only about the actors waging it. There were many non-belligerents in the First World War.
Publication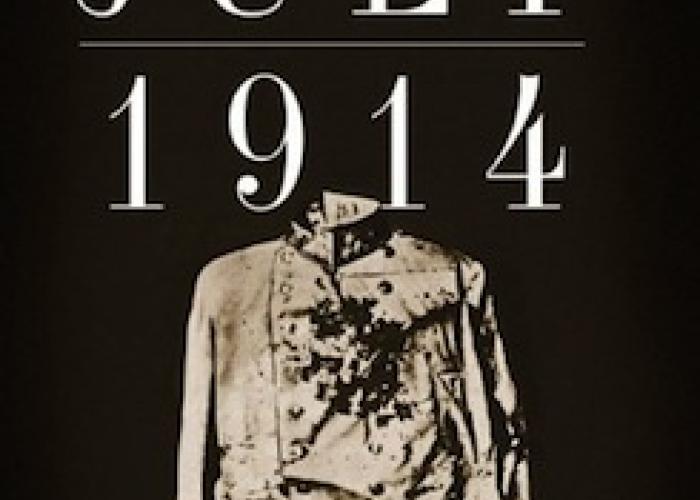 The outbreak of the First World War was, as Winston Churchill said, "a drama never surpassed." At the distance of a century, the characters still seem larger than life: Archduke Franz Ferdinand, the brooding heir to the Habsburg throne; a bevy of fanatical Bosnian Serb assassins who plot to murde
Blog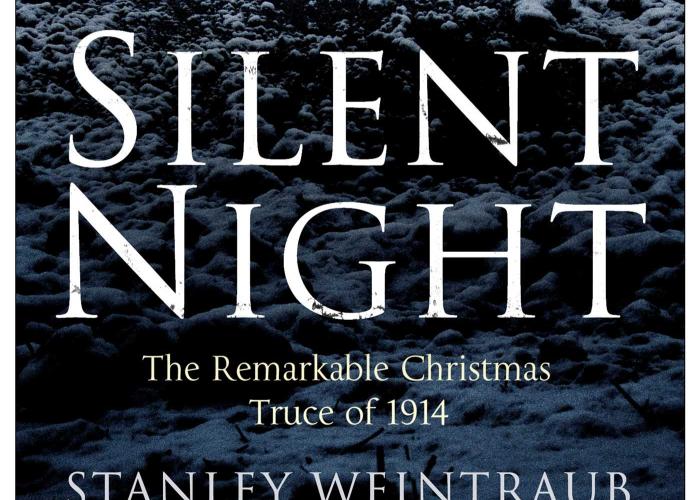 Only five months after the outbreak of the Great War in Europe, on and around Christmas Day 1914, the sounds of rifles firing and shells exploding faded in a number of places along the Western Front in favor of holiday celebrations in the trenches and gestures of goodwill between enemies.
Blog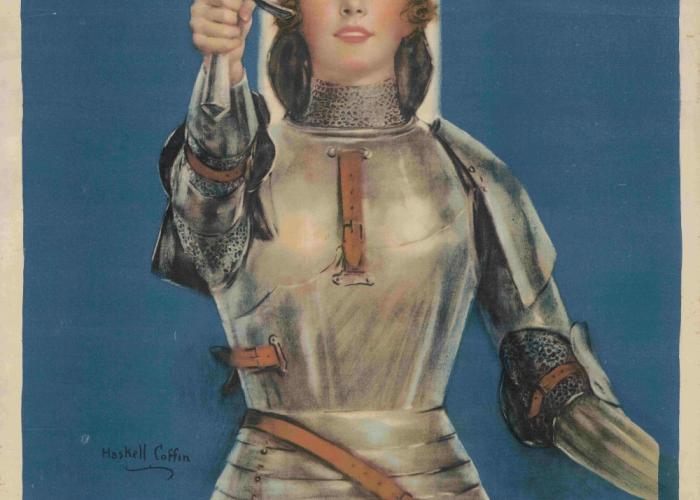 The 1918 poster "Joan of Arc Saved France", by Haskell Coffin (1878-1941), was commissioned by the United States Treasury Department as part of the campaign to raise money for the First World War by having civilians buy war savings stamps.
Blog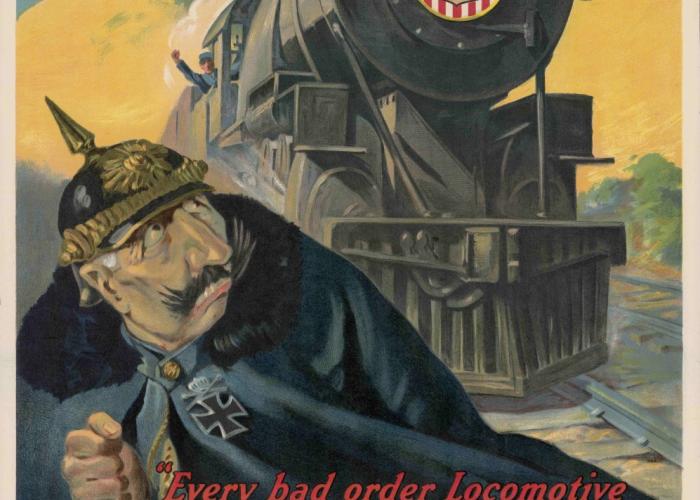 American Railroad advertisement poster, Keep 'em going! "Every bad order Locomotive is a Prussian soldier. Every life Locomotive is an American soldier. Let us get on the top Prussian Locomotives and make American soldiers out of them".
Blog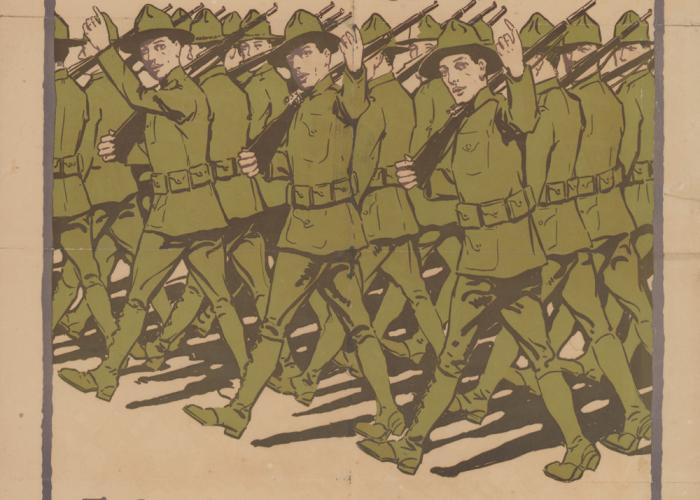 Recruitment poster for the United States Army. Marching soldiers. Some soldiers are making an inviting gesture. Text:
Blog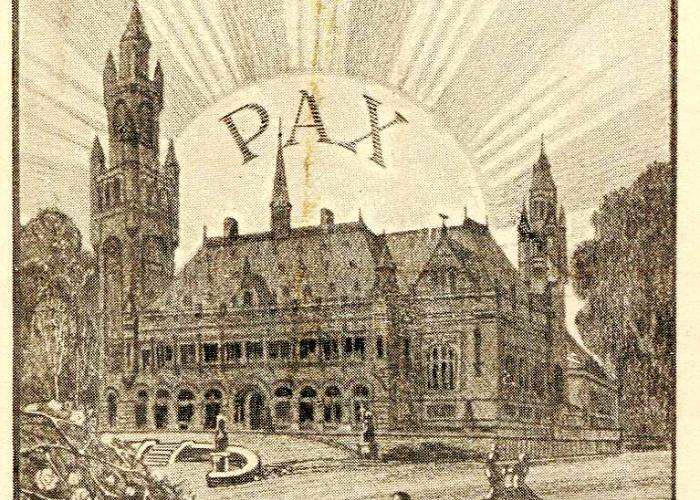 Postcard from the days of the First World War. Dated 1919. With text in German:
Blog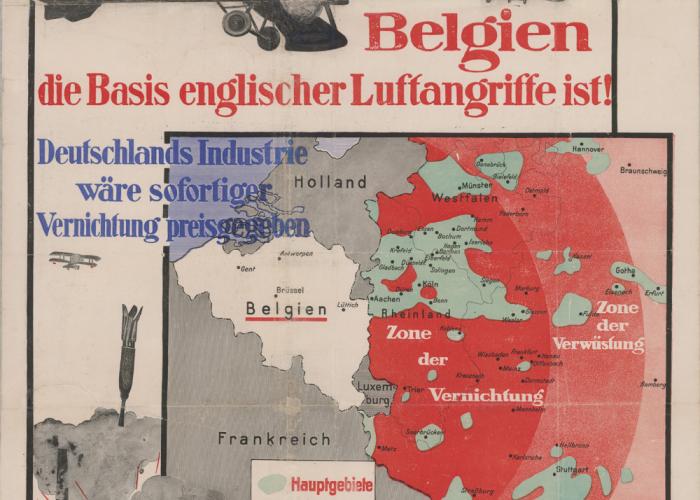 German propaganda poster that expresses Germany's fear for British bombing of their industrial plants from Belgium soil. Image: map of Germany's main industrial area. Around the map bombers and destroyed industrial plants are depicted.
Blog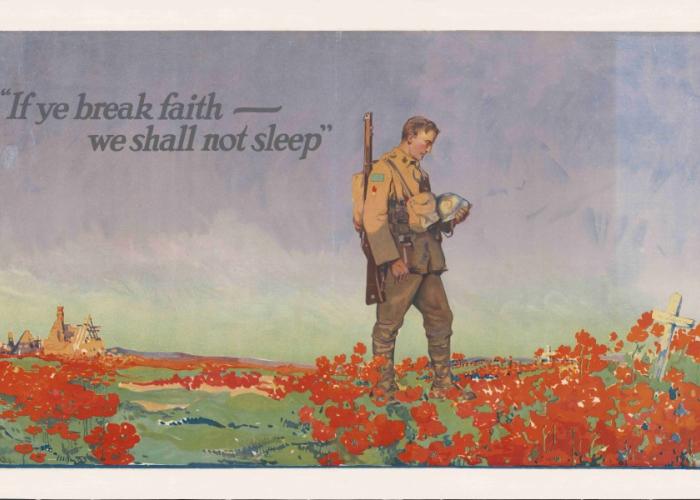 Commemorative poster for World War I. A lone soldier stands in a field of poppies, his head bowed as he looks down at a simple wooden grave cross. He holds his helmet in his left hand and has his rifle over his shoulder. In the background are the ruins of a house.
Blog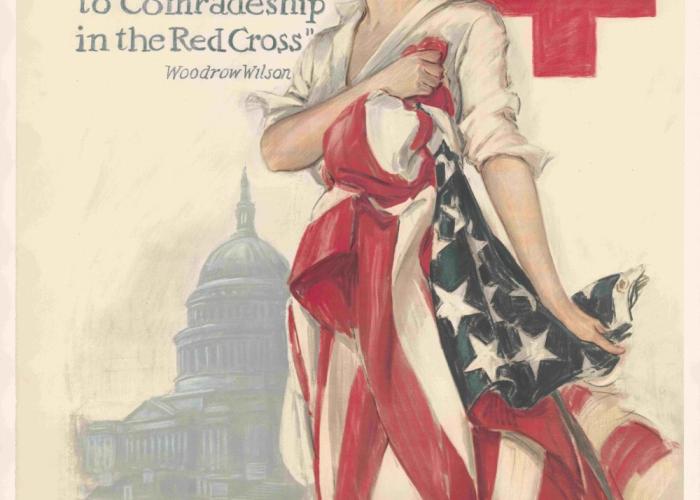 Recruitment poster for the American Red Cross. A young woman holding an American flag. On the background the Congress building is depicted. With a quote of Woodrow Wilson, president of the United States: "I summon you to Comradeship in the Red Cross."
Blog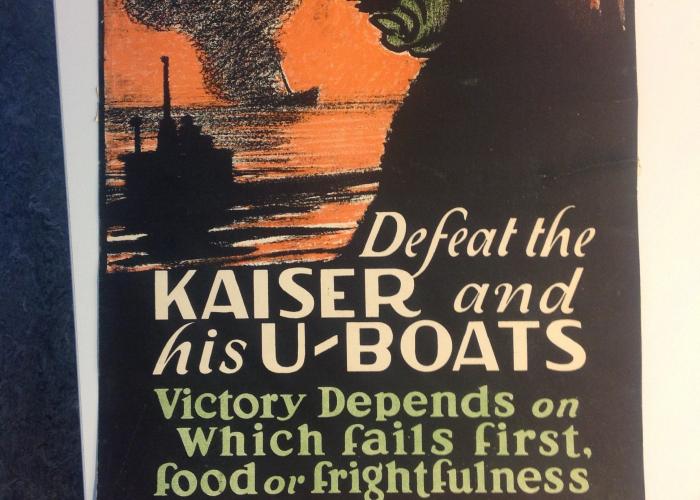 Black and orange colored World War I poster depicting Kaiser Wilhelm II with a German helmet watching an U-boat and a sinking ship with smoke rising from it.
Blog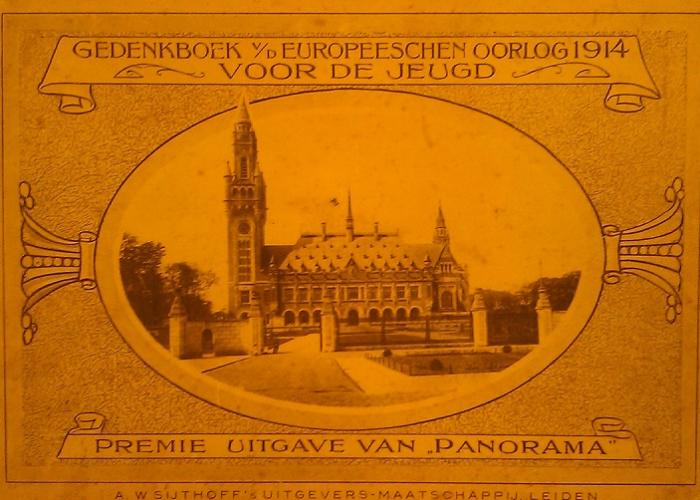 Picture album of the First World War in 1914 for children. On the cover: the Peace Palace. Special issue of the Dutch magazine "Panorama". Author: Piet Hoorweg, Journalist from Dordrecht; Introduction by Johan Been, municipal archivist of Den Briel. 1915. A.W.
Blog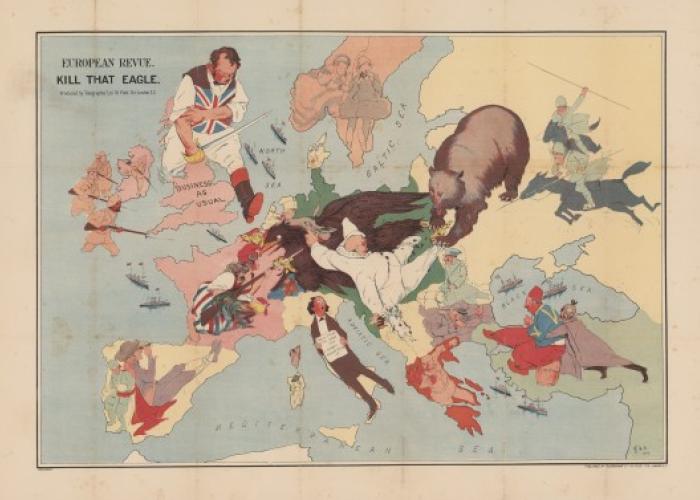 Cartoon map of Europe at the beginning of World War I. The map is showing Austria-Hungary at the centre, depicted as the tragic and buffoonish Pierrot character of European pantomime, who eternally pines for an unrequited love. Is it Germany's love that Austria pines for?
Publication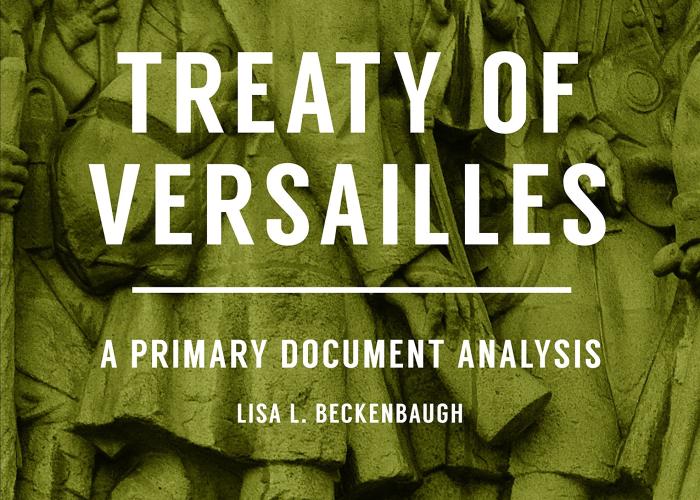 This carefully curated primary source collection includes roughly 60 documents related to the signing of the Treaty of Versailles.
Blog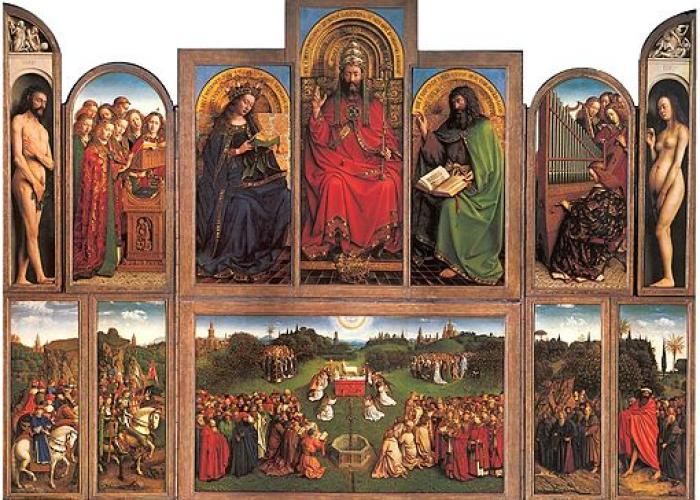 Article 247, second clause, of the Treaty of Versailles, signed in the Hall of Mirrors in the Palace of Versailles, Paris, in 1919 between Germany and the Allied Powers stated:
Blog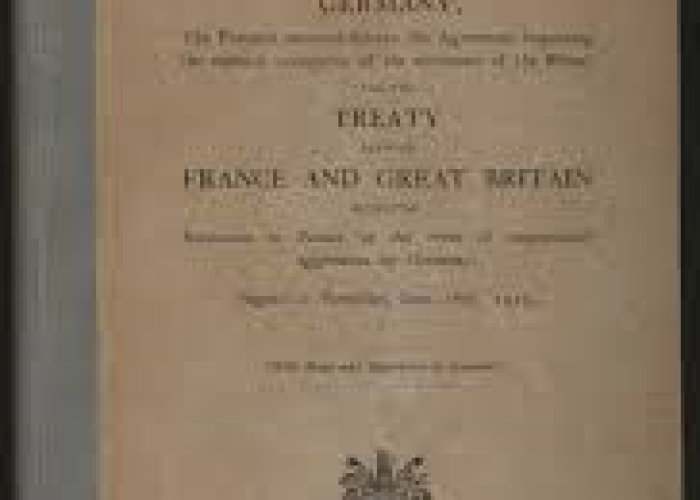 Today, 28 june 2019, is the Centennial of the signing of the Treaty of Versailles. Signed on 28 June 1919 in the Hall of Mirrors at Versailles Palace, the Treaty was the most important of the peace treaties that brought an end to World War I.